More Park Facilities Reopen During May 2013

Watch Hill and Sailors Haven marinas open May 10. Limited ferry service from Sayville to Sailors Haven resumes May 13 and ferries from Patchogue to Watch Hill start on May 18. Remaining park facilities to reopen by May 25, 2013. More »
Photography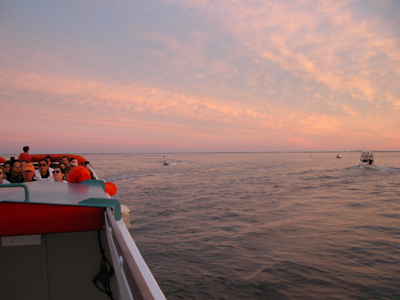 Fire Island's scenic oceanfront vistas and colorful sunrises and sunsets over the ocean or bay provide great opportunities for photography, when conditions are just right.
The Fire Island Lighthouse is perhaps one of the most recognizable landmarks on Long Island, and makes a very patient "model" for your camera.
If you are engaged in any commercial photography or filming, you must obtain a special use permit from the National Park Service.
You may have an opportunity to share your images in either the park's annual photography contest or a larger National Park Foundation-sponsored event.
The Fire Island Lighthouse Preservation Society hosts an annual art show, usually in July, that includes local photography.
Fire Island Map

Get your bearings on this digital copy of Fire Island National Seashore's park folder map. Read More
Did You Know?
Several generations of Floyd family women planted trees around the William Floyd Estate's Old Mastic House. You can still see some of those same trees today. Several big trees are now more than 150 years old. More...