Pet Restrictions in Effect March 15 through Labor Day

Dogs/other pets (except for service animals) are not allowed in the wilderness or on any of Fire Island's federally owned oceanfront beaches from March 15 through Labor Day to help protect threatened and endangered beach-nesting shorebirds. More »
Backcountry Camping Permit and Access Procedures

Reservations for required permits must be obtained through www.recreation.gov. Due to the breach at Old Inlet, access to both east and west wilderness camping zones must now be from Watch Hill or points west, and involve a 1½ to 8 mile hike. More »
Attention Watch Hill Ferry Passengers

Due to channel conditions, delay or cancellation of ferry service between Patchogue and Watch Hill may occur. For updated ferry schedule information, please call 631-475-1665.
Fishing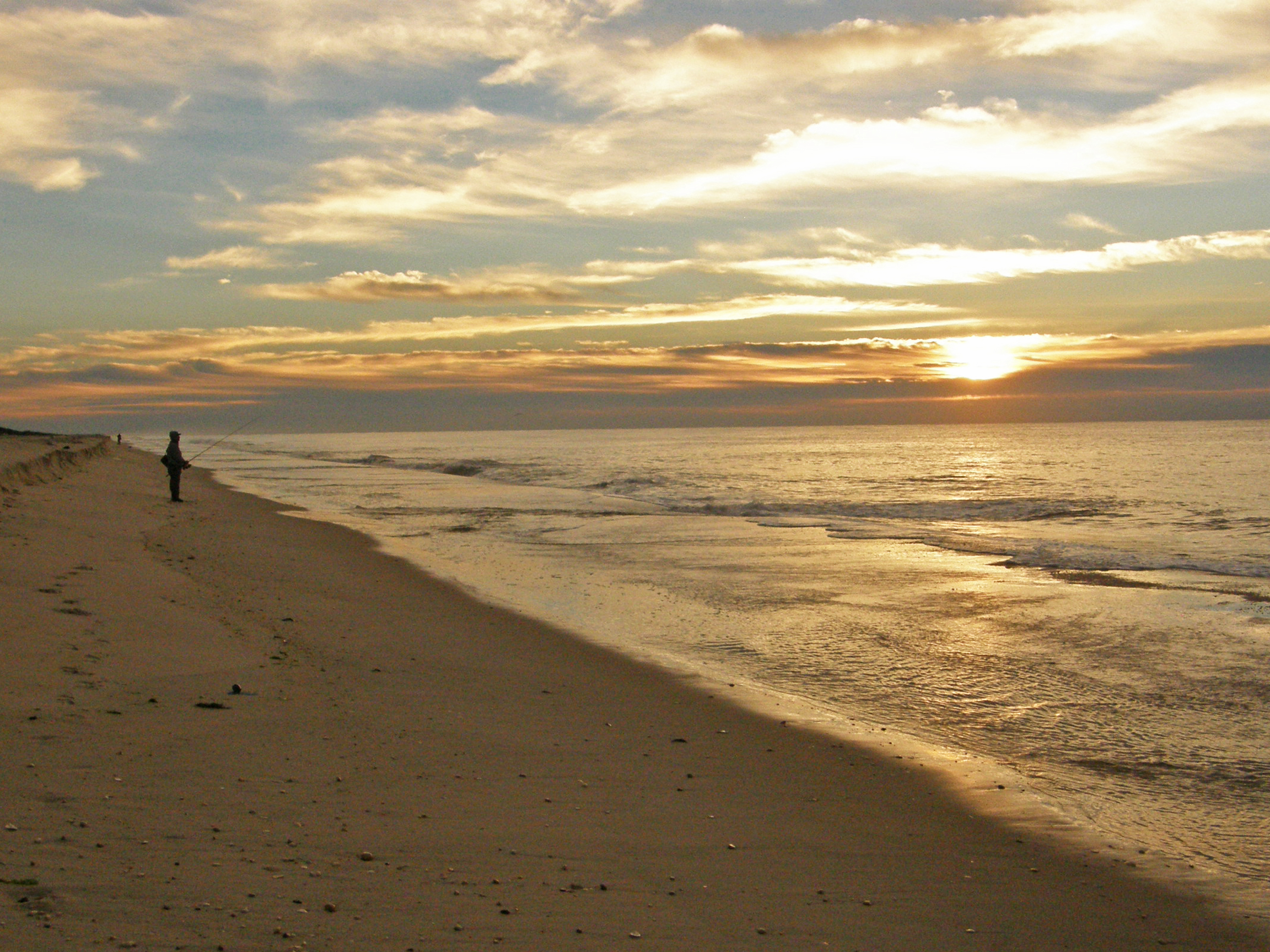 Surf-fishing is an activity you can enjoy throughout the year on Fire Island. When ferry service is limited or the boating season is over, you may still drive to either end of the island for access to the beach.

A no-fee New York State recreational marine fishing registry is now required, and New York State recreational saltwater fishing seasons, size and possession limits apply.
Commercial fishing is not allowed within the boundaries of Fire Island National Seashore.
New York State Department of Environmental Conservation maintains two artificial fishing reefs in the Great South Bay, and several in the Atlantic Ocean south of Fire Island.
Nearby Captree State Park-on the eastern end of Jones Beach Island and north of the Fire Island Inlet-offers access to several charter fishing boats. Boat ramps for private vessels are also available at Captree and several other nearby state parks, and at Smith Point County Marina.
Fishing is not permitted in Fire Island National Seashore's marinas, nor at designated lifeguarded swimming beaches. Unauthorized vessels are not permitted within 300 feet of the Fire Island Lighthouse Pier.
Fire Island Fisheries

Numerous species of fish have been recorded in the waters around Fire Island. Read More

Boating at Fire Island

Learn more about boating opportunities and responsibilities. Read More

Enjoy Each Season

Most people visit Fire Island during the summer, but each season has its own allure. Read More
Did You Know?

The Piping Plover is one of Fire Island National Seashore's threatened and endangered species. It makes its nest above the high tide line on clean, undeveloped beaches in the early spring. Chicks are fledged by late summer. More...