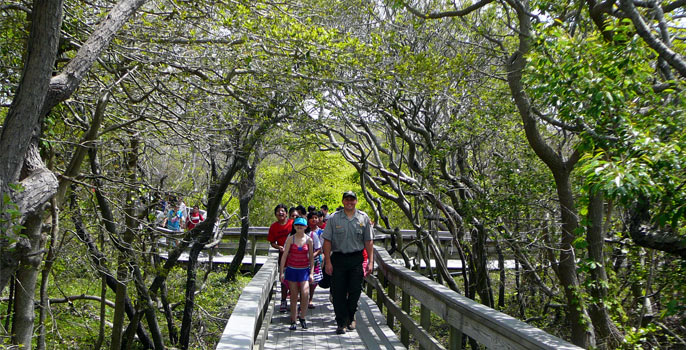 A variety of special programs at Fire Island National Seashore help kids and their families explore the park.
Summer Programs
Join a weekly seining program, Catch of the Day, to discover the common marine life in the Great South Bay. This program is offered at Watch Hill and Sailors Haven.
Check out a Junior Ranger Beach Naturalist program July 5-August 30, Saturdays at 2:00 pm at Sailors Haven (631-597-6183) and Watch Hill (631-597-6455).
Explore the ancient maritime forest on a daily Sunken Forest Tour at Sailors Haven.
Year-Round Programs
Become an official Junior Ranger at Lighthouse or Wilderness Visitor Center
Visit our park partner, Fire Island Lighthouse, for a variety of family-friendly and educational programs.
Check the Schedule of Events for a complete list of Junior Ranger and family activities.