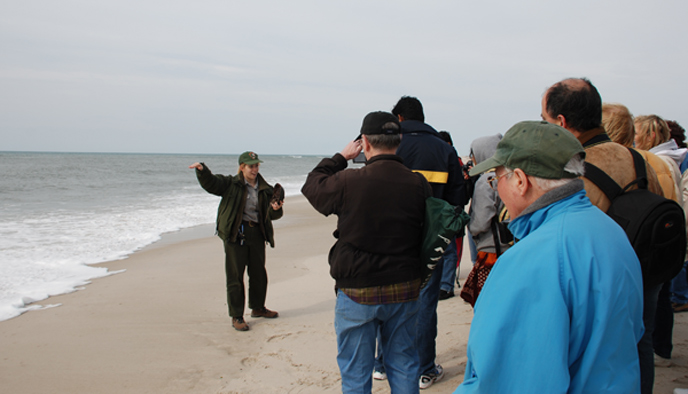 Free Teacher Workshop: Seashore Dynamics
Sunday, October 5th 2014, 12:30 pm - 5:30 pm
Wilderness Visitor Center, Fire Island National Seashore
Explore the wind, waves, and sand, and use Fire Island National Seashore as your outdoor classroom. Discover the forces that shape the barrier island with this hands-on educator's workshop, designed to address NYS Learning Standards for middle and high school grades. Activities will include beach profiling, mineral identification, and wind and wave measurements. Workshop participants will receive a certificate upon completion.
To register for this workshop, e-mail us or phone: 631-687-4773.
Our free workshops are open to all educators and youth group leaders. Learn all you need to know to bring school groups to the park, and enage your students in what's special about Fire Island and the critical coastal resource issues facing future decision-makers.
You'll also get an update on Fire Island National Seashore's Traveling Trunk Program, and information about other educational opportunities at the park.