Volunteer
Volunteer With Us
Please see a current list of volunteer opportunities below. There may be times when special events come up and volunteers are given the opportunity to assist in fairs, outreach programs, or beach clean-ups.
For more information on becoming a volunteer at Fire Island National Seashore please call 631-687-4780 or e-mail the Volunteer Coordinator.
Current Volunteer Opportunities
A Special Opportunity: Watch Hill Campground Host
The Watch Hill campground host provides information and orientation services for campers at the camping sites, as well as provide a contact for visitors needing assistance when staff may not be available. The campgrounds can be very buggy and very hot due to being in the swale area. Hosts must provide their own camping gear and a site will be provide for them. Positions are filled.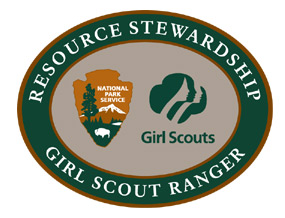 Volunteer: Resource Stewardship Girl Scout Ranger Program
Girl Scouts can earn a certificate and/or patch to recognize their leadership development and resource stewardship activities by participating in this program.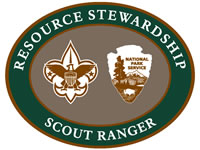 National Park Service/Boy Scouts of America
Resource Stewardship Scout Ranger Program
The Resource Stewardship Scout Ranger program engages Scouts in educational programs and volunteer service projects in park sites to:
Gain a better understanding of the National Park Service mission and conserving the nation's natural, cultural and historic resources.
Explore the national parks.
Practice good citizenship and kindness.


Learn More About Fire Island Birds

Diverse habitats along the Atlantic flyway support a variety of avian species. Read More

Wilderness Visitor Center Programs

You can particpate in walks, talks and children's activities at the Wilderness Visitor Center. Read More

Shoreline Dynamics

A constantly changing shoreline is one of the natural features of Fire Island. Read More