Things To Do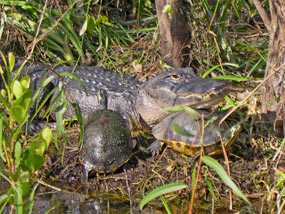 The adventures you can have in the 1.5 million acre, Everglades National Park are endless!
Imagine a morning photographing birds, an afternoon spent hiking and observing alligators sunbathe under the sunny south Florida skies, joining a ranger guided tour, or just enjoying the evening by your campfire. With so many adventures to select from, it could be difficult to decide on one activity and a multi- day stay will be the goal.

Discover YOUR National Park Today!
Ranger Guided Progams are announced each December and generally run through March. Outside of the season, there are fewer ranger guided programs available. Check out the schedule of events for programs you can enjoy today!

Did You Know?
Everglades National Park hosts nearly 15,000 students every year on a variety of ranger-guided tours, e-field trips and special events. We look forward to seeing your class soon!