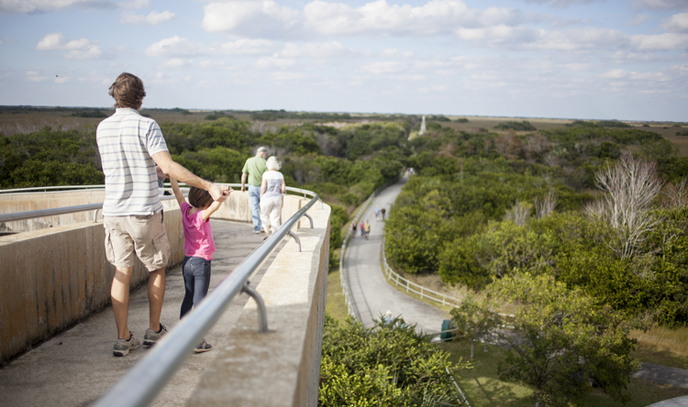 NPSPhoto
Planning Your Everglades Adventure Starts Here!
Pre-trip planning will help you to have a safe and enjoyable visit to the Everglades. With countless opportunities for discovery the following quick links will help you plan an adventure that's just right for you!
Brochures: We have a wide variety of Park publications available online to help you plan your trip. Our trip planning guide is available in both English and Spanish with lots of helpful information to plan a trip to one or all four South Florida National Park sites.
Things To Do: Everglades National Park spans across 1.5 million acres. Visitors can enjoy a multitude of activities from hiking, canoeing and biking, to camping,ranger led programs, tram tours and boat tours. Learn more about all the exciting things you can do while visiting the park!
Things to Know Before You Come: Have a safe and enjoyable trip by learning about our seasonal changes, safety concerns and more.
Boating: Florida Bay is approximately 1/3 of the total size of Everglades National Park! If you're planning on getting out on the water in your boat the park strongly encourages you to take the free local boating course- Ecomariner.