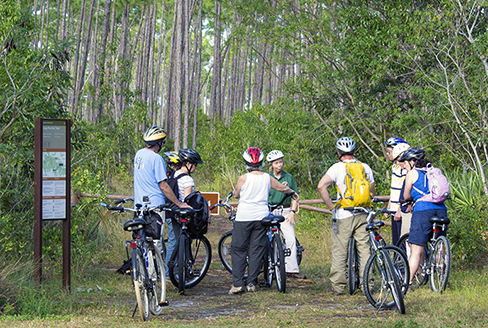 NPS  Photo J Roark
Pineland Biking
Most of the pines in this area were logged before the establishment of Everglades National Park in 1947. Roads created by logging, fire roads and old farm access roads have created a 43 mile (69 km) network of paved and primitive trails through the pinelands. Closed to vehicular traffic, most of these trails are simply two ruts in the limestone bedrock. They are ideal for long, leisurely hikes, and a few are open for bicycling.
Loading the player...

Biking on Pineland Trail

Short POV video look at the bike trail at Long Pine Key.

Duration:

5 seconds

Credit / Author:

J Roark

Date created:

2013-11-16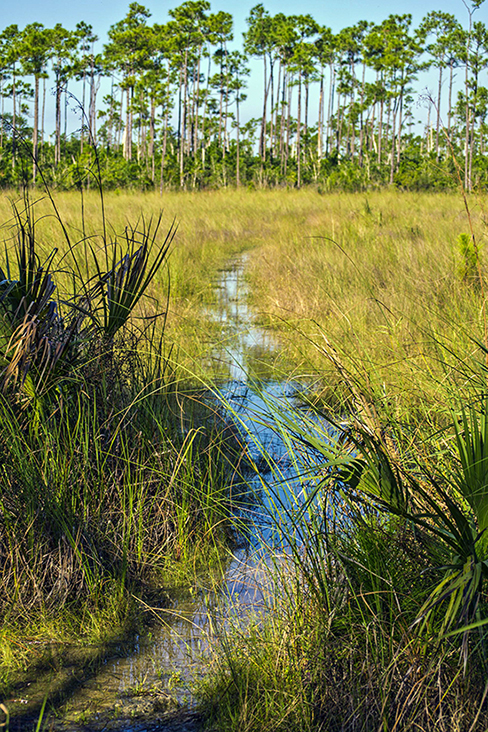 NPS Photo  J Roark
Old Ingraham Highway
Many sections of the pineland trail system are not suitable for hiking during the summer months due to abundant mosquitoes and mud. The Old Ingraham Highway is a good alternative with year round access. This former road is ideal for extended hikes and bike trips. If you wish to walk or bike the entire road, be prepared for a 22 mile (35 km) round trip
---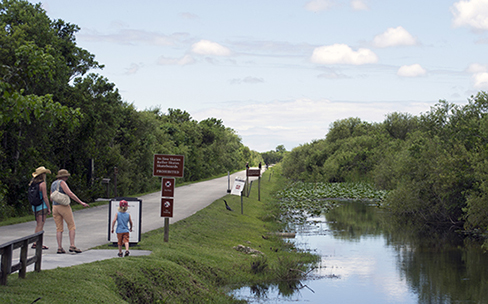 NPS  Photo  J Roark
Shark Valley
The scenic loop is 15 miles (24 km) round-trip. There are no short cuts. If you become unable to complete the entire 15-mile trip, turn around and return on the same road. Bicycling the road takes an average of 2 to 3 hours. The parking lot closes at 6 PM, so be sure to allow yourself enough time. Ride your bike opposite the flow of tram traffic. Start behind the Visitor Center and follow the straight West Road.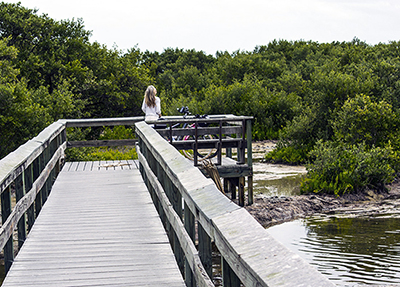 NPS Photo  J Roark
Flamingo Area Trails
Be well prepared for mosquitoes on all trails in the Flamingo area. Long pants, closed shoes, and mosquito repellent are recommended.
Flamingo Area Trail Page
Flamingo Hiking Trail pdf