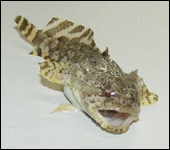 Photo courtesy Texas Parks and Wildlife Department
From the time of the earliest occupation of the Everglades, fish have served as an important staple for locals. To the recreational angler, the Everglades have become a world-class destination for the pursuit of immense sport fish. And the productive estuaries of the area continue to drive commercial harvesting operations outside the park to this day.
Nearly 300 different species of fish are known to inhabit the freshwater marshes and marine coastline of Everglades National Park. Fishing remains one of the most popular activities in the park. Prospective anglers should be aware that licenses are required and applicable regulations are enforced.