Grades: 5th & 6th
Prerequisites: Royal Palm Day Program Workshop
Maximum Group Size: 59 students plus teachers and chaperones
(1 adult per 10 students, not to exceed 65 total)
Request a date: Registration for the 2015-16 school year opens August 21 at 8:00 am.
To register for a program click here
Questions: Call 305-242-7753 or email us.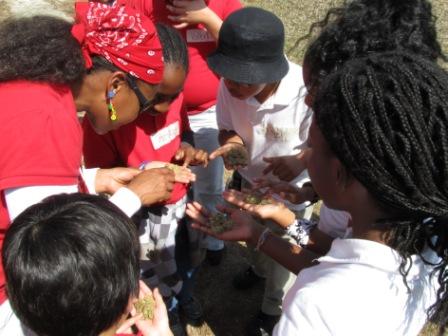 NPS photo.
At Royal Palm...
Rangers lead students and teachers on exploratory walks through four different habitats: the freshwater slough, sawgrass prairie, pine rocklands, and tropical hardwood hammock. Students have the opportunity to observe alligators, birds, turtles, and fish in their natural habitats.
Students are encouraged to compare the many similarities and differences between the habitats. Rangers challenge students to think about their own connections to this unique place.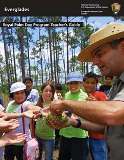 Royal Palm Day Program Teacher's Guide.
A brand new publication! This guide will assist teachers with pre-site activities, and has all the information a teacher needs for providing the best field-trip and learning experience. This guide has active hotlinks to other relevent sites.
Royal Palm teacher's guide - small PDF (1.62 mb)
Royal Palm teacher's guide - large PDF (20.1 mb)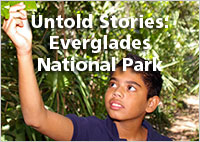 Watch an 8-minute video showing fifth grade students on a typical ranger-led curriculum-based field trip to Royal Palm.