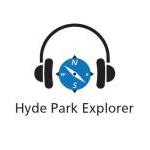 Cell Phone Tours

You can experience more history about the park and surrounding area on your phone. While visiting the park, you can visit numerous points of interest. Just look for the "Hyde Park Explorer" trail markers and you can access our free audio files by calling 845-475-3819 and entering the stop number.




Here is a list of helpful instructions when you are on the trail:
Press 1 to Rewind
Press 2 to Pause/Play
Press 3 to Fast Forward
Press # to Stop
Press *0 to Leave Comments
Cell phone tours are also available for download to your personal MP3 device. To download the files, visit the Photos and Multimedia section of our website.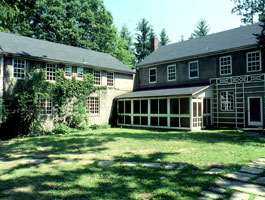 WD Urbin
Val-Kill ( Eleanor Roosevelt's cottage) was originally a furniture factory started by Mrs. Roosevelt to teach young men from the area a trade during the depression. When the factory closed in 1936, Eleanor Roosevelt converted the factory into a retreat home. It became Mrs. Roosevelt permanent residence after the death of FDR in 1945. It was the only place Eleanor Roosevelt called home. The Roosevelt family enjoyed picnics and swimming parties at Val-Kill. They also entertained world leaders such as the king and queen of England, Winston Churchill, Queen Wilhelmina of the Netherlands, Princess Martha of Norway as well as child star Shirley Temple at Val-Kill.