Junction Cave CLOSED for the winter

Junction Cave is now closed to protect hibernating bats that overwinter within. Please help protect our winged relatives by respecting this closure. The cave will reopen for visitation on March 16th, 2014. Other permit-accessible caves remain open.
Cave permits now available for selected park caves

FREE mandatory cave permits are now available to visit specific caves in El Malpais. Permits can be obtained at the El Malpais Information Center on NM Highway 53 or at the Northwest New Mexico Visitor Center at I-40/Exit 85. More »
Operating Hours & Seasons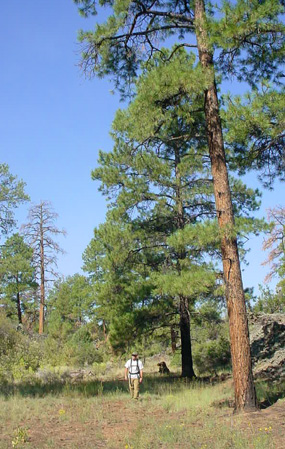 NPS photo by Sue Olin
We're Open Year-round!

El Malpais National Monument and Conservation Area is a great place to visit in any season. Monument trailheads are open from sunrise to sunset daily. No overnight camping or parking is allowed at trailhead parking areas.

The Northwest New Mexico Visitor Center is open daily 8 am to 5 pm, and closed on Thanksgiving, Christmas day, and New Years Day.

The El Malpais Information Center is open daily from 8:30 am to 4:30 pm, and closed on Thanksgiving, Christmas day, and New Years Day.

Depending on the season, access to backcountry areas may be difficult. Many of the dirt roads become impassable after summer rains or winter snowfall. Please contact one of our visitor centers for current road and trail information:

Northwest New Mexico Visitor Center 505-876-2783

El Malpais Information Center 505-783-4774

BLM Ranger Station 505-280-2918


Did You Know?

La Vieja seems to have the visage of an elderly woman carved into it. From certain vantage points in El Malpais, La Vieja appears to stand in the lava flows, and may be responsible for the legends of a mission church out on the malpais. More...