Three visitor centers are in the El Malpais region: a National Park Service facility on the west side of the park, a multiagency center in Grants, and a Bureau of Land Management station on the conservation area.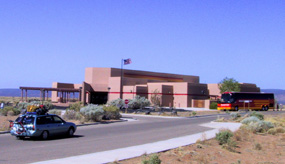 NPS
Northwest New Mexico Visitor Center
Located in Grants, the center has USDA Forest Service, Bureau of Land Management, and National Park Service staff on duty to help the traveler to the region. It's open 8 am to 5 pm daily. Call them at 505-876-2783 for your travel planning needs or
click here
for the center's page.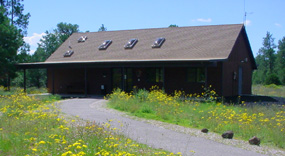 NPS
El Malpais Information Center (NPS)

The center is located 23 miles south of I-40 on NM 53. Exhibits about the different lava flows and a bookstore are available, along with a picnic area and access to the Continental Divide National Scenic Trail. The center is open daily from 8:30 am to 4:30 pm, except in the winter when it is open Friday - Sunday. Call them at 505-783-4774 for more details.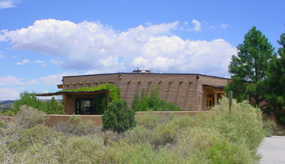 NPS
El Malpais Ranger Station (BLM)
Located about nine miles south of Interstate 40 (exit 89), the Bureau of Land Management (BLM) Ranger Station serves as the gateway to the El Malpais National Conservation Area. The station is open from 8:30 to 4:30 daily. For more information about the conservation area, contact the BLM at 505-280-2918, write to them at PO Box 846, Grants NM 87020, or
click here
for their website.