Junction Cave CLOSED for the winter

Junction Cave is now closed to protect hibernating bats that overwinter within. Please help protect our winged relatives by respecting this closure. The cave will reopen for visitation on March 16th, 2014. Other permit-accessible caves remain open.
Cave permits now available for selected park caves

FREE mandatory cave permits are now available to visit specific caves in El Malpais. Permits can be obtained at the El Malpais Information Center on NM Highway 53 or at the Northwest New Mexico Visitor Center at I-40/Exit 85. More »
For Kids
Become an El Malpais Junior Ranger!

Join our Junior Ranger program; click here to see what you need to do!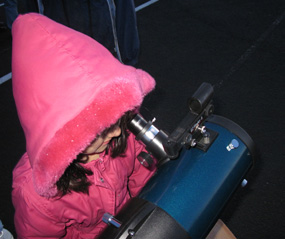 NPS Photo by Jaclyn Waggoner
Be a Junior Ranger Night Explorer!

Throughout the year, the park hosts astronomy programs at the Northwest New Mexico Visitor Center and other sites. Join us for telescopic tours of the moon, planets, and other galactic wonders! Kid-sized scopes are available, and technical help is available for those who bring their own telescopes. Check this space for program announcements.
NPS
See what Rangers do!

Have you ever thought about what park rangers do while on duty? Click here to check out our park ranger photo gallery and explore rangers in action in our national parks!


Did You Know?

Bats are the only mammals that fly. El Malpais National Monument is home to thirteen different species of bats. Pregnant Mexican Free-tailed bats join the resident bats during the summer months but leave once the pups are able to fly. More...