Wildfires Force Temporary Road Closures

Due to multiple, active wildfires near Leavenworth and in the Methow Valley, it is not possible for travelers to complete the Cascade Loop at this time. More »
Contact Us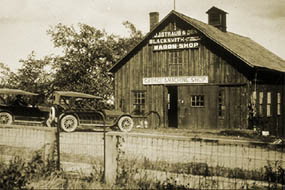 Phone
(360) 678-6084
Mail
P.O. Box 774
Coupeville, WA 98239
Office
162 Cemetery Road
Coupeville, WA 98239
Office open Monday - Thursday 8:30am-4:30pm.
Fax
(360) 678-7490
Staff
Kristen Griffin, Reserve Manager, e-mail us
Craig Holmquist, Operations Manager, e-mail us
Lynn Hyde, Education/Outreach Coordinator, e-mail us
Sarah Steen, Preservation Coordinator, e-mail us
Did You Know?

Hedgerows function as fences, property lines, important cultural ties with the past, and extremely valuable wildlife habitat. In the Reserve, hedgerows define historic cultural land use patterns dating back to early Euro-American settlement in the 1850s.