Contact Us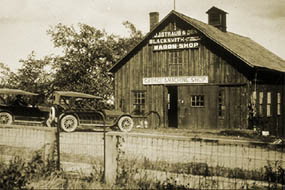 Phone
(360) 678-6084
Mail
P.O. Box 774
Coupeville, WA 98239
Office
162 Cemetery Road
Coupeville, WA 98239
Office open Monday - Thursday 8:30am-4:30pm.
Fax
(360) 678-7490
Staff
Kristen Griffin, Reserve Manager, e-mail us
Craig Holmquist, Operations Manager, e-mail us
Lynn Hyde, Education/Outreach Coordinator, e-mail us
Sarah Steen, Preservation Coordinator, e-mail us
Did You Know?

The prairies, with their rich soil, were the first areas of the Reserve to be farmed, first by Native Americans, and later, by European-american settlers who moved onto the lands. The pioneers cleared the higher ground and tried to farm it, but found the soils poor and allowed the forests to return.