Contact Us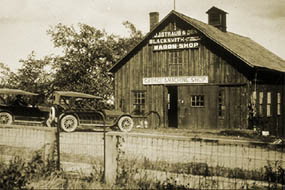 Phone
(360) 678-6084
Mail
P.O. Box 774
Coupeville, WA 98239
Office
162 Cemetery Road
Coupeville, WA 98239
Office open Monday - Thursday 8:30am-4:30pm.
Fax
(360) 678-7490
Staff
Kristen Griffin, Reserve Manager, e-mail us
Craig Holmquist, Operations Manager, e-mail us
Lynn Hyde, Education/Outreach Coordinator, e-mail us
Sarah Steen, Preservation Coordinator, e-mail us
Did You Know?

Many historic summer cottages remain around Penn Cove. The picturesque character of the cove, surrounded by the beach cottages, reflects the recreational development that flourished in the early decades of the 20th century.