Things to Know Before You Come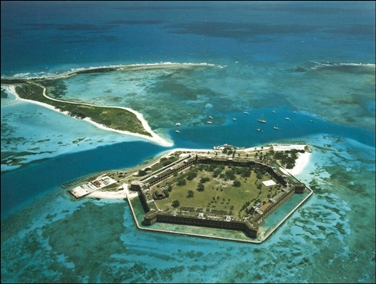 National Park Service
Before you make the trip to Dry Tortugas National Park , there are a few things you should be aware of.
Visiting this remote park takes planning to make the most of your visit. Most travel to the park by boat or seaplane that departs daily from Key West. Some take charters or private boats to get to the islands located approximately 70 miles west of Key West.
There are no services on Garden Key where Fort Jefferson is located so visitors must plan to bring everything they need for the trip with them and when they leave take it all back to the mainland.
Weather is also an important consideration. So please become familiar with the topics listed above so you can make the most of this wonderful place.


Did You Know?

The USS Maine would make a brief stop at Fort Jefferson before its ill-fated voyage to Havana. Following the sinking of the Maine, the Dry Tortugas served as an important staging area for U.S. battleships during the Spanish-American War.