Guided Tours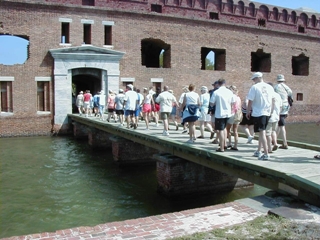 National Park Service
Guided Tours of Fort Jefferson
The commercial ferry operator provides daily guided walking tours of Fort Jefferson. Tours begin daily at 11:00 am near the entrance to Fort Jefferson and last approximately one hour.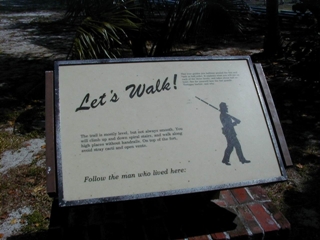 National Park Service
Self Guided Tour
A self-guided tour of Fort Jefferson is also available. Simply follow the interpretive signage, or inquire at the visitor center for more information.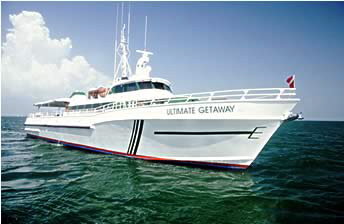 Ultimate Getaway
Charter Tours
Another Option to the daily ferry and seaplane tours is to select one of the 30 tour operators who hold permits with Dry Tortugas National Park to provide . There are a variety of tour operators providing trips for fishing, diving, snorkeling, and wildlife viewing. For a complete list of permitted tour operators, click here.

Did You Know?

The islands of the Dry Tortugas are in a constant state of flux.  Due to the errosive effects of tropical storms, shorelines are constantly being reshaped.  In fact, entire islands have been know to disappear or reform following the passage of particularly violent hurricanes.