Eco Discovery Center
Due to the remoteness of this park the National Park Service has partnered with the National Oceanic and Atmospheric Administration (NOAA) at a visitor center in Key West.
Admission to the Visitor center is always FREE and open to the public Tuesday through Saturday 9am - 4pm.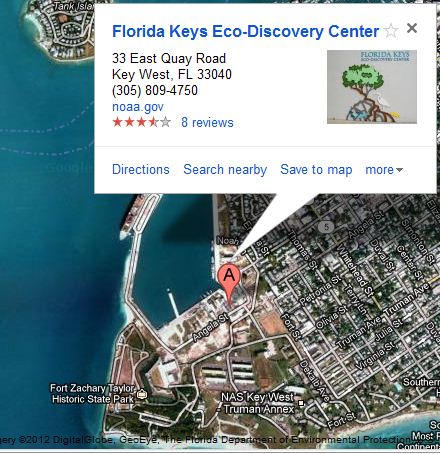 The Ecodiscovery center is in the heart of Key West and easily accessible by bicycle or walking from downtown. If you drive parking is available as well.
Click on the link below and you can read about the center on the Florida Keys National Marine Sanctuary Website. The center is truly one of the most interesting places and one of the few FREE attactions to visit while in Key West!
Did You Know?

Fort Jefferson served for a time as a remote prison facility. One of its most famous inmates was none other than Dr. Samuel Mudd, who set the leg of John Wilkes Booth following the assassination of President Lincoln. Mudd was incarcerated on the Dry Tortugas for only four years, from 1865 to 1869.