Serving Dry Tortugas and Everglades national parks, the South Florida Natural Resources Center publishes information products on subject matter spanning numerous scientific disciplines. Publications documenting research activities and the results of local scientific study in Dry Tortugas National Park are available at the links below. Most publications are in PDF format and will require the use of Adobe Reader for access. Adobe Reader can be downloaded free of charge by visiting the link to the right.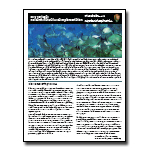 Fact Sheets
Concise and condensed technical information presented in an easy to read format. View list of Dry Tortugas National Park fact sheets.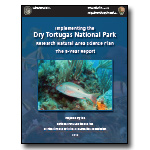 Technical Reports
It should be noted that some of these files are quite large in size and may take some time to download. View list of Dry Tortugas National Park technical reports.