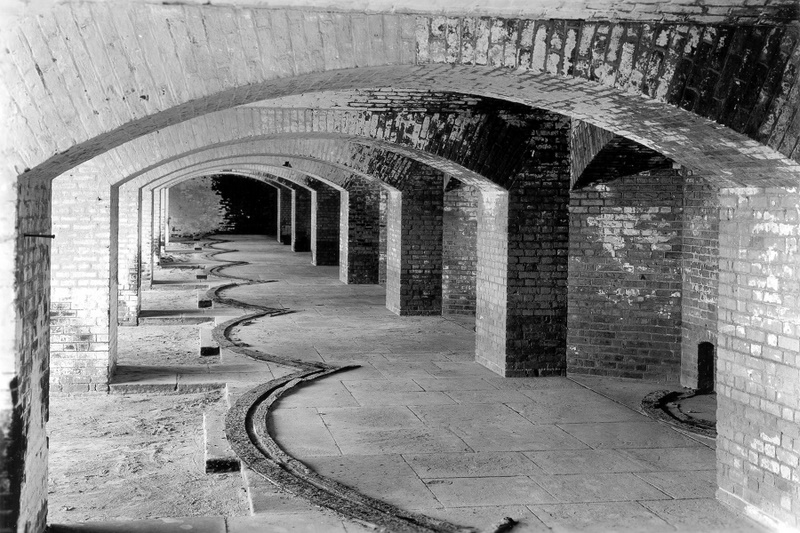 NPS
A powerful deterrent
Poised to protect this valuable harbor was one of the largest forts ever built. Nearly thirty years in the making (1846-1875), Fort Jefferson was never finished nor fully armed. Yet it was a vital link in a chain of coastal forts that stretched from Maine to California. Fort Jefferson, the most sophisticated of these, was a brilliant and undeniable symbol that the United States wanted to be left alone. Though never attacked, the fort fulfilled its intended role. It helped to protect the peace and prosperity of a young nation.
During the Civil War, Union warships used the harbor in their campaign to blockade Southern shipping. The fort was also used as a prison, mainly for Union deserters. Its most famous prisoner was Dr. Samuel Mudd, the physician who set the broken leg of John Wilkes Booth.
Abandoned by the Army in 1874, the fort was later used as a coaling station for warships. In 1898, the USS Maine sailed into history, departing the Tortugas on its fateful mission to Havana, Cuba. Though used briefly during both world wars, the fort's final chapter as "Guardian of the Gulf" had long since closed.
Click here to learn more about the preservation work that has been completed on Fort Jefferson.