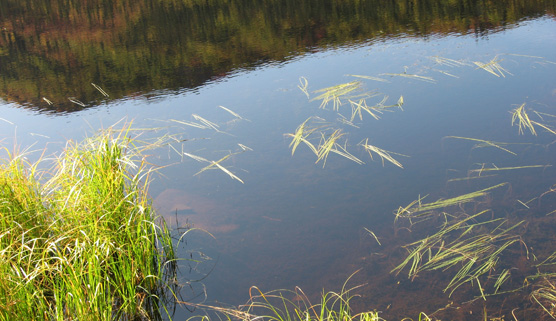 nps photo / jessica toubman
Denali National Park is not noted for its fishing. Most streams and lakes have a high glacial silt content resulting in poor fish habitat.

However, for those willing to scout out the occasional clear creeks and ponds deep enough not to freeze solid during the winter, a few fish may be caught. Lake trout are occasionally caught in Wonder Lake and grayling inhabit some of the clear streams running in the park.


Licenses
No license or permit is required in the Denali Wilderness. Parts of the park labelled "park" and "preserve" on the park map require an Alaska state fishing license. Note that other state fishing regulations or closures that do not conflict with federal regulations or rules may apply to your activities.
Limits
The catch limit per person per day is 10 fish, but not to exceed 10 lbs and one (1) fish, except that the catch limit for lake trout (Mackinaw) per person per day is 2 fish, including those hooked and released. Possession of more than one (1) day's limit of catch by one person at any one time is prohibited.
Prohibitions

1. Fishing in any manner other than by hook and line with rod or line being closely attended.
2. Possessing or using live or dead minnows or other bait, fish, amphibians, non-preserved fish eggs or fish roe.
3. Chumming or placing preserved or fresh eggs, fish roe, food, fish parts, chemicals, or other foreign substances in the water for purpose of feeding or attracting fish so that they may be taken.
4. Commercial fishing
5. Fishing by use of drugs, poisons, explosives or electricity.
6. Digging for bait.
7. Failing to return immediately to the water from which it was taken, a fish that a person chooses not to keep. Fish so released shall not be included in the catch or possession limit provided that at the time of catching, the person did not possess the legal limit of fish.
Though not banned, lead tackle is discouraged. Please keep Denali's water free of lead contamination by using non-lead tackle.