Working for a Greener Denali

Denali is committed to being a green park. Scroll down to learn what the park has done already to implement sustainable practices. Read about the park's goals to reduce energy and water consumption, create and maintain environmentally-friendly buildings, reuse or recycle waste, reduce pollution, make green purchases, and promote a better understanding of the effects of climate change on natural and cultural resources.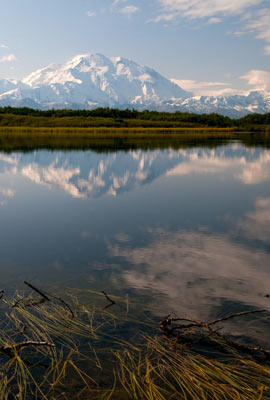 NPS photo
Green Denali - An Environmental Commitment
Denali has already accomplished much in the way of sustainability. More than 100 photos and simple text share the story of Denali's green actions and practices--and commitment.

Learn more about sustainability at Denali
Denali has created an environmental commitment statement to solidify the park's environmental goals. Creating such a statement is part of the Environmental Management System that the NPS uses to guide environmentally-related projects and activities in parks.

The park is learning about the effects of climate change on Denali's natural and cultural resources, while also trying to reduce the impacts of park operations on climate change. Following the NPS Climate Change Response Strategy, Denali's climate change response includes science, adaptation, mitigation, and communication.

Read information on Denali's Climate Change Response (2013)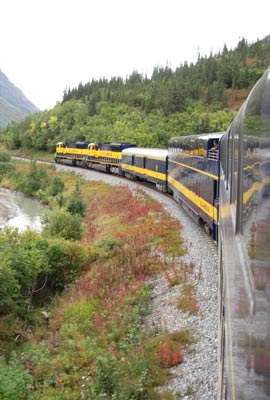 Photo Courtesy Lucy Tyrrell
Traveling Green
There are many ways to reduce the carbon footprint of travel...before you leave home and during your visit to Denali.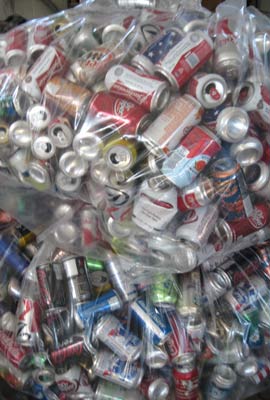 NPS Photo
Green Initiatives at Denali
Denali has several innovative programs to help reduce waste and our environmental impact.
Recycling (saving thousands of pounds from the landfill)
Water filling stations (eliminating throwaway plastic bottle use in Denali)
Keeping night skies dark (changing bulbs and fixtures to minimize light pollution)
Green business practices (training staff to always make green purchases and contracts)
Energy: Conservation, Efficiency, and Alternative Sources
Denali is developing a fleet of vehicles that includes electric and hybrid vehicles. Solar power and hydro power are used to reduce fuel or electrical needs for energy. Energy conservation includes use of vehicles that create fewer emissions, use of "smart" plug-ins for cold weather, buildings that use fewer BTUs per square feet, and staff who turn off lights and computers when not in use. Denali encourages ride sharing and other behaviors that decrease fuel consumption.
Denali's vehicle fleet - adding hybrid and electric, downsizing, increasing fuel efficiency
Electric car recharging station
Go Green - an initiative aimed at reducing non-renewable fuels, especially at remote locations
Net zero at Eielson Visitor Center - aiming for all solar and hydro power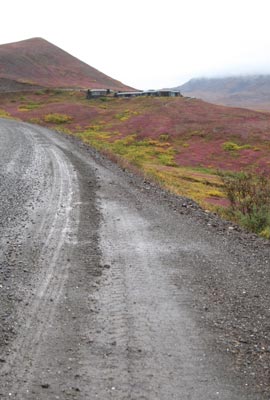 Photo Courtesy Lucy Tyrrell
Denali's Green Buildings
Denali uses the LEED rating system to guide the design and construction of new facilities. LEED stands for Leadership in Energy and Environmental Design and was created by the U.S. Green Building Council, a non-profit dedicated to sustainable building design and construction.
Eielson Visitor Center
Eielson Visitor Center was rebuilt, with work completed in 2008. It earned a LEED platinum rating (the highest achievable LEED rating) and showcases many green building practices.
Denali Visitor Center
The Denali Visitor Center opened in 2005 and earned a LEED silver rating.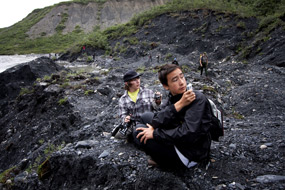 NPS Photo / Neil Blake
A LESSON IN SUSTAINABILITY
(Time 01:50, Captioned)
Follow along as a park ranger shows a group of young visitors how sustainable features at the new Eielson Visitor Center can teach them about their relationship to the landscape.
CLICK HERE
to download a two-page flier about the award-winning facility (2.05 MB PDF).
This video by SCA media intern Charlotte Bodak explores some of the ways that the park and its staff strive to reduce consumption, increase efficiency, and recycle waste toward greater environmental sustainability.

Duration:

3 minutes, 29 seconds