The National Park Service Civil War Defenses of Washington sites offer a variety of volunteer opportunities in Washington D.C., Virginia, and Maryland. If you or your organization are interested in trail work, historical reenactments, presenting public programs, research, and much more -- there is something for you at the Fort Circle Parks.
Please contact the individual for sites for more information.
Fort Dupont and Fort Circle Trail click here.
Fort Foote click here.
Fort Stevens and Battleground National Cemetary click here.
Fort Marcy click here.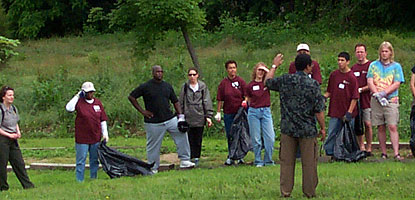 NPS photo.