Partial Riverview Road Closure - Updated 11/20/13

Curb, guiderail, and paving work has started on Riverview Rd between Fitzwater and Brookside roads. The road is closed to northbound traffic but remains open southbound. Work is expected to be completed by the second week of December due to weather delays More »
Closure on Fishing Will Remain in Effect for Virginia Kendall Lake

Due to the government shutdown, we were unable to survey the fish community in VK Lake as scheduled. Our survey partners (ODNR) will not be able to get into the lake until early spring of 2014. Therefore, the closure on fishing will remain in effect. More »
Things To Do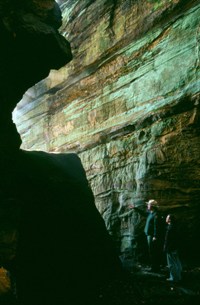 ©Tom Jones
Cuyahoga Valley National Park is a destination for millions of visitors each year. With many different facilities and attractions in the park, there is something to interest everyone.
Listed to the left are featured attractions that the whole family can enjoy. Whatever you choose to do, remember to take some time to relax and enjoy your time in the park!


Did You Know?

Early September is the time to watch monarchs feed in Cuyahoga Valley fields rich with goldenrod and New England aster. These places serve as important re-fueling sites for these long distance travelers on their way to oyamel forests near Mexico City more than 2,000 miles away.