Towpath Trail Closure

Towpath Trail is closed from Mustill Store to Memorial Parkway for riverbank reinforcement. Detours posted. Closure will last 1 - 4 weeks into August. More »
Other Closures

Valley Bridle Trail south of SR 303, across from golf course, is collapsed by river. Hard closure. Plateau Trail Bridge, north of Valley Picnic Area is closed. No detours. Plateau & Oak Hill trails are open. More »
Riverview Road Repaving

Riverview Rd is being repaved from the Cuyahoga-Summit Cty line to Peninsula through Mon, 9/15. Road is open but there are still delays due to construction. Allow extra time. More »
Things To Do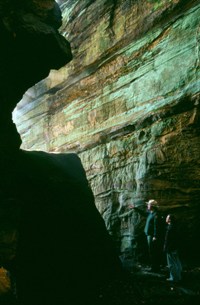 ©Tom Jones
Cuyahoga Valley National Park is a destination for millions of visitors each year. With many different facilities and attractions in the park, there is something to interest everyone.
Listed to the left are featured attractions that the whole family can enjoy. Whatever you choose to do, remember to take some time to relax and enjoy your time in the park!


Did You Know?

Dragonflies and damselflies look almost alike while flying. However, if you wait until they land, dragonflies lay their wings to the side while damselflies lay them back and above their bodies.