Plan Your Visit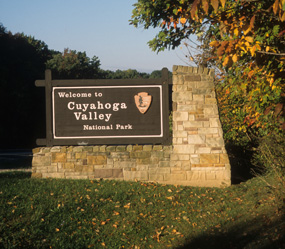 Welcome!
A trip to Cuyahoga Valley National Park offers a diverse array of activities. Whether you prefer attending ranger-guided programs or exploring the park on your own, you can find something to your liking.
Take a hike, ride the scenic railroad, explore the visitor centers, attend a concert, or bike the Towpath Trail. Whatever your preferences, the links to the left will guide you to additional information.
Park Closures - Be informed of trail, road, and facility closures outside of normal operations. Also listed are construction projects within the park that do not require a closure, but are of interest to our visitors.


Did You Know?

Early September is the time to watch monarchs feed in Cuyahoga Valley fields rich with goldenrod and New England aster. These places serve as important re-fueling sites for these long distance travelers on their way to oyamel forests near Mexico City more than 2,000 miles away.