---
Cuyahoga Valley National Park is here to remove barriers and build enjoyable experiences for everyone.
Ranger Arrye Rosser, the park's accessibility coordinator, can help you plan a great visit.
Contact her at 440-546-5992 or e-mail us. Suggestions on how to make the national park more welcoming to all visitors are encouraged.
Read more about about Cuyahaoga Valley National Park's accessibility at wheelchairtraveling.com
---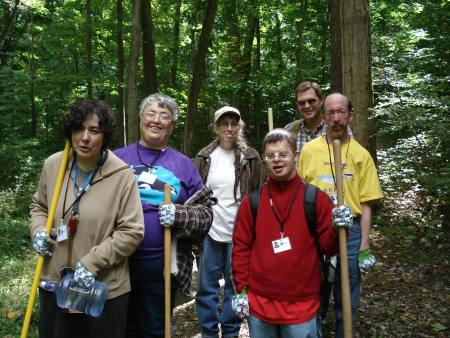 Courtesy / Joan Greenberg
If you or your organization want to become more involved, consider becoming a Park for All Volunteer. Provide input on planning projects and find volunteer activities that match your interests and schedule. To learn more, contact the volunteer office at 330-657-2299 or volunteer@forcvnp.org.