NPS image
Spanning across the state of Maryland and bordering the Potomac River, the Chesapeake and Ohio Canal National Historical Park is within a 45-minute drive of an estimated 1,000,000 school aged children in Maryland, West Virginia, Pennsylvania, Virginia, and the District of Columbia.

The park provides opportunities for students to directly experience a national park, exploring natural and historical resources in a setting that provokes thought, inspires wonder and ignites understanding.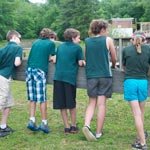 NPS image
Field Trips. Come see us at one of the C&O Canal's education sites in Maryland: Cumberland, Williamsport, and Great Falls. Thanks to the generosity of our partners, we offer limited bus scholarships.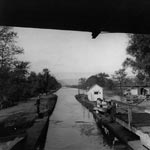 NPS/CHOH collection
Curriculum Materials.
Find classroom activities and lesson plans about the canal using historic photographs, reading material, and videos.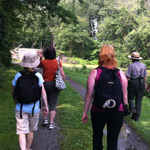 NPS image
Professional Development. The C&O Canal is proud to partner with local school teachers and the C&O Canal Trust to develop curriculum materials and offer professional development opportunities.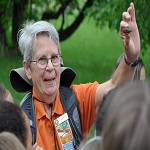 NPS/CHOH collection
Canal Classroom Corps. The park partners with the C&O Canal Trust to deliver high-quality education programs via the rangers, teachers, and volunteers of the Canal Classroom Corps.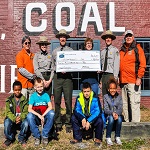 Education Partnerships. The expansion of the park's education program would not be possible without the help of many generous individuals, private foundations, and public trusts.