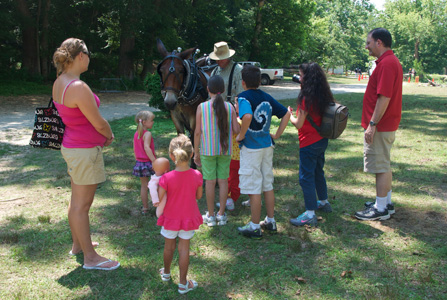 NPS Photo
The park partnered with talented teachers in local school districts to create Common Core curriculum-based field trips in Cumberland (Allegany County) and Williamsport (Washington County). Each of the field trips contains a STEM component.
Programs at Great Falls (Frederick, Montgomery, Prince George's and nearby Counties) will be converted to Common Core during the 2014-2015 school year.
We also offer the Bridging the Watershed environmental education program for middle and high school students.