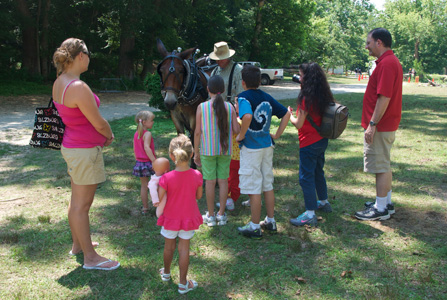 NPS Photo
The park partnered with talented teachers in local school districts to create national and state standard curriculum-based field trips that also contain a STEM component. Education programs are offered in 3 different locations, ranging from the most eastern part of the canal to the western terminus:

We also offer environmental education programs for middle and high school students:

We also offer a self-guided education program:
Every Kid in a Park Initiative
In 2015, President Obama launched the "Every Kid in the Park" initiative, which invites all 4th graders across the county to complete an online activity, and receive a free annual entry pass to to more than 2,000 federal recreation areas across the country, including national parks. The initiative starts September 1st, 2015. For more information, please check out the Every Kid in a Park website.