Towpath Reroute!

6/14/14- Towpath breach at MM 106, just below Dam #5. Towpath Detour in place (this detour does not leave park property). Please be aware of possible towpath hazards due to heavy rains.
Water Pump Handles Temporarily Removed

Purslane Run, Stickpile, Evitts Creek Hiker-Biker Campgrounds and Paw Paw Campground water pump handles have been removed due to bad water samples. Handles will be installed when good water samples are received.
Parking Lot Closure

CSX is now beginning a phase of their bridge project that requires the closure of the Lock 74 parking lot for approximatly 18 months. Access to visitor parking near Lock 75 is now re-opened with a gravel parking lot at the site.
Boat Rides at Great Falls

Regularly scheduled tour times for the mule-drawn canal boat at Great Falls have changed. In July and August 2014 tours will be offered Saturdays and Sundays at 11:00, 1:30 and 3:00. Please call the Visitor Center for more info: 301-767-3714. More »
History & Culture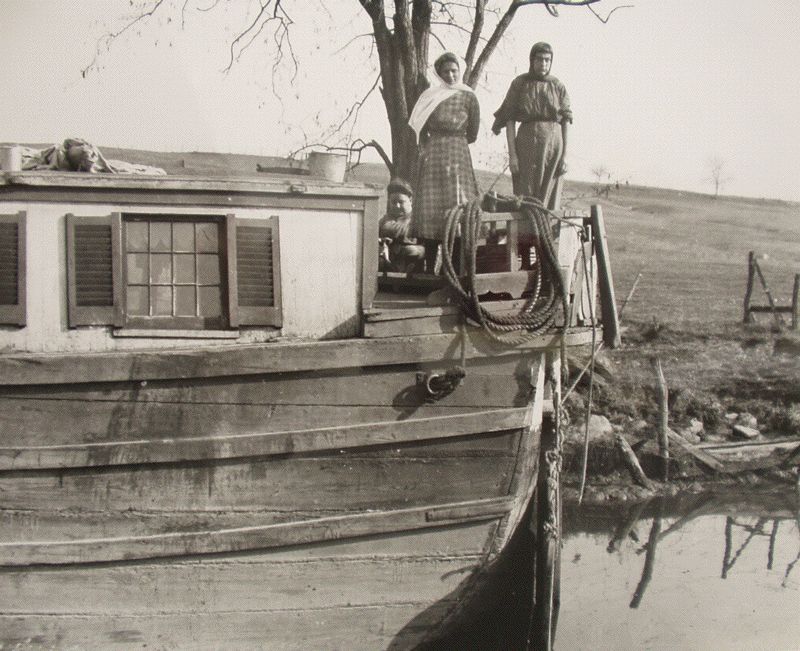 In the 19th and early 20th century the C&O Canal provided jobs and opportunities for people throughout the Potomac River Valley, from the tidal basin in Washington D.C. to the mountains of Western Maryland.

In a little less than one hundred years, the C&O Canal witnessed a race west by transportation giants, the growth and decline of communities and businesses along the banks of the Potomac River, fierce battles raging between a divided nation, and improvements in technology that made life along the canal obsolete.

Today the remains of the C&O Canal provide a place to recreate and enjoy nature, but most importantly they tell the story of the canal's important role in America's history. Stories of western expansion, transportation, engineering, the Civil War, immigration, industry and commerce.

To discover the fascinating people, places, stories and collections that compose the C&O Canal's unique history search the links at the top of the page. If you can't find what you are looking for please contact our Staff and Offices, who are happy to help provide additional information.


Did You Know?

The Paw Paw Tunnel is 3,118 feet long and is lined with almost six million bricks. The 2/3 mile long tunnel saved the canal builders almost six miles of construction along the Paw Paw bends of the Potomac River. The project took twelve years to complete. The tunnel was only wide enough for single lane traffic. More...