Kin Bineola and Kin Ya' a Great Houses CLOSED

There is no public access.
South Mesa Trail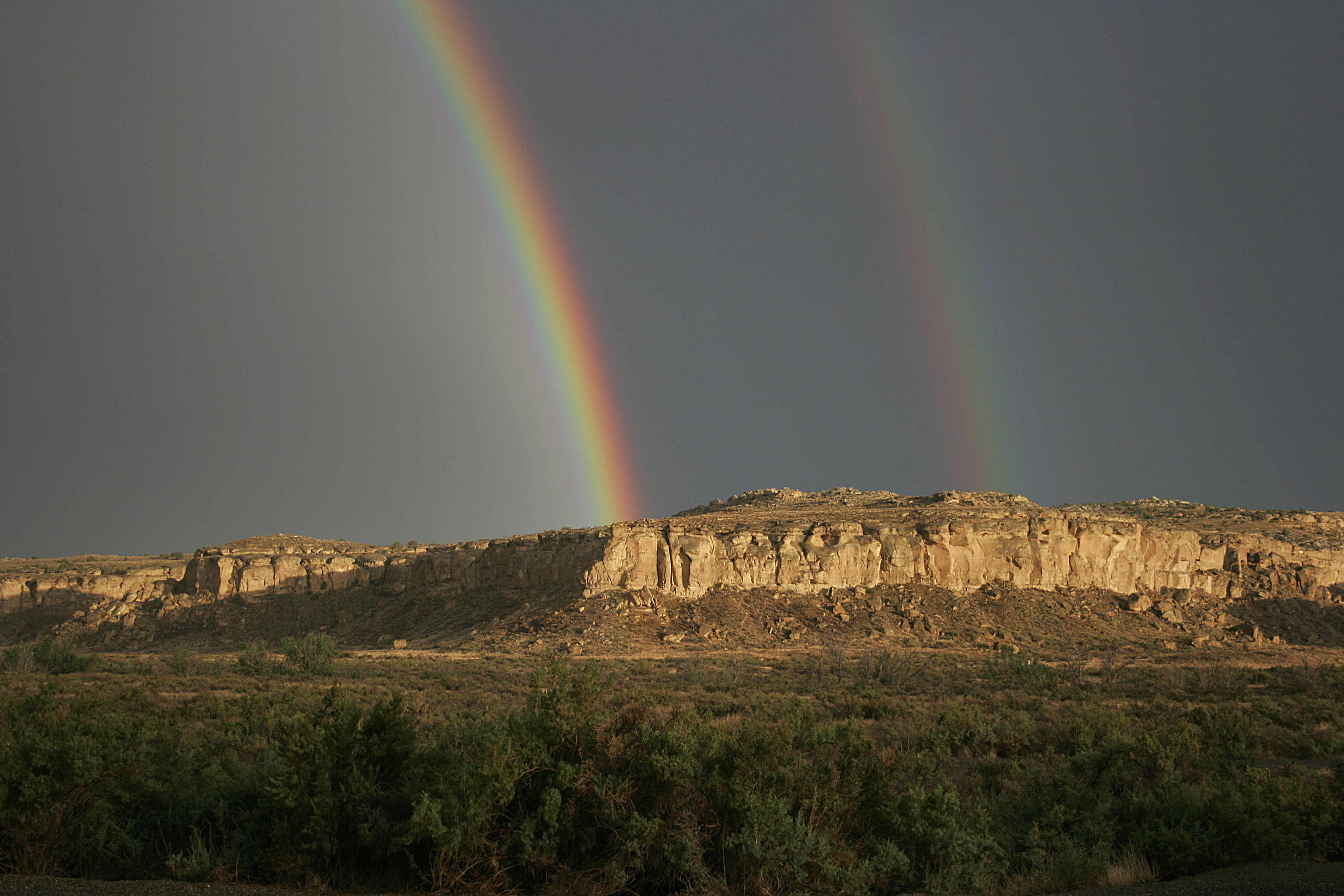 Jim Spadaccini
Distance:
Entire loop trail - 3.6 mile roundtrip (3-4 hours)
Tsin Kletzin 2.6 miles roundtrip (2-3 hours)
Trailhead: Casa Rinconada Trail, Stop 10
Elevation gain: 450 feet
This trail leaves from Stop 10 on the Casa Rinconada trail, climbs to a high point on South Mesa, and leads to the great house Tsin Kletzin. Spectacular views of the surrounding landscape are visible at the site. The loop trail descends into South Gap, follows the Chacoan South Roads, and re-enters the canyon near Casa Rinconada.
Did You Know?

On December 8, 1987, Chaco Culture National Historical Park was designated a UNESCO World Heritage Site, joining a select list of protected areas "whose outstanding natural and cultural resources form the common inheritance of all mankind" More...