Kin Bineola and Kin Ya' a Great Houses CLOSED

There is no public access.
Petroglyph Trail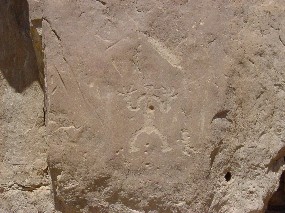 Russ bodnar
Petroglyph Trail
(1/4 mile, allow 30 minutes)
If you are planning on visiting both Pueblo Bonito and Chetro Ketl, you may consider walking along the cliff face between the sites on the Petroglyph Trail. Trail guides are available at both ends of the trail. Take water and travel in small groups to lessen impacts to this fragile area. Bring binoculars to better view the high petroglyphs. Please stay on the designated trail, and do not climb the rocks
Did You Know?

Chaco Culture NHP has a herd of 50 -60 elk. They migrated into the park in 2000, liked it here and stayed. More...