Kin Bineola and Kin Ya' a Great Houses CLOSED

There is no public access.
Operating Hours and Seasons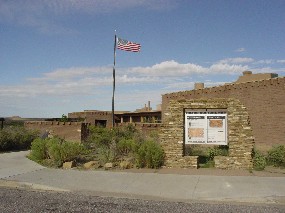 NPS Photo
Operating Hours & Seasons
The park is open every day from 7:00 a.m. to sunset. The Visitor Center is open from 8:00 a.m. to 5:00 p.m. The Visitor Center is closed on Thanksgiving, Christmas Day, and New Year's Day but the park's roads, sites, trails and campground will remain open.
Did You Know?

William Henry Jackson; a famous photographer of Western landscapes and railroads visited Chaco Canyon in 1877 with the U.S. Geological Survey. Because he experimented with a new photographic process, all the photos failed. More...