Kin Bineola and Kin Ya' a Great Houses CLOSED

There is no public access.
Operating Hours and Seasons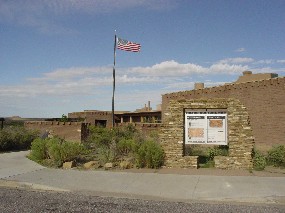 NPS Photo
Operating Hours & Seasons
The park is open every day from 7:00 a.m. to sunset. The Visitor Center is open from 8:00 a.m. to 5:00 p.m. The Visitor Center is closed on Thanksgiving, Christmas Day, and New Year's Day but the park's roads, sites, trails and campground will remain open.
Did You Know?

Richard Wetherill came to Chaco Canyon in 1896 and worked with the American Museum of Natural History. He operated a ranch and trading post there until his death in 1910. To keep warm during the frigid Chaco winters, Richard burned low-grade coal from a mine he constructed.