No Access to Kin Bineola

There is currently no access the the Kin Bineola Great House due to road damage.
Operating Hours and Seasons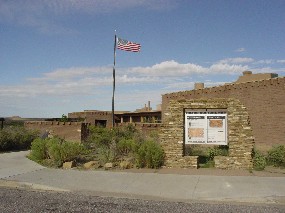 NPS Photo
Operating Hours & Seasons
The park is open every day from 7:00 a.m. to sunset. The Visitor Center is open from 8:00 a.m. to 5:00 p.m. The Visitor Center is closed on Thanksgiving, Christmas Day, and New Year's Day but the park's roads, sites, trails and campground will remain open.
Did You Know?

A thousand years ago when Chaco was flourishing, you could hear the loud sounds of sea shell trumpets echoing off the canyon walls. The people traded for conch shells with groups along trade routes that stretched deep into present-day Mexico and the Gulf of California. More...