Kin Bineola and Kin Ya' a Great Houses CLOSED

There is no public access.
Operating Hours and Seasons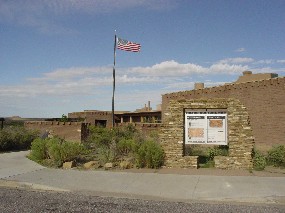 NPS Photo
Operating Hours & Seasons
The park is open every day from 7:00 a.m. to sunset. The Visitor Center is open from 8:00 a.m. to 5:00 p.m. The Visitor Center is closed on Thanksgiving, Christmas Day, and New Year's Day but the park's roads, sites, trails and campground will remain open.
Did You Know?

The park considered a number of ideas for mitigating the damage that would be done if Threatening Rock fell. Proposed solutions included using dynamite to destroy it, anchoring it to the canyon wall with cables, or clearing out the rock debris behind it. It fell on January 22, 1941.