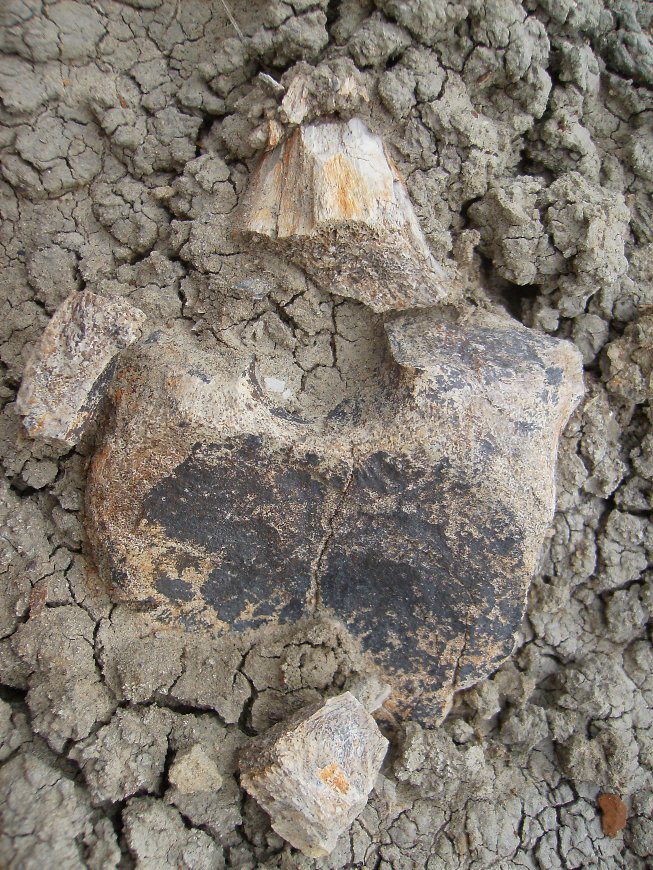 NPS Photo by Phil Varela
Vertebrate fossils found regionally within the Menefee Formation include turtles, fish and crocodile as well as fragmentary evidence of larger creatures such as hadrosaur, ankylosaur, and ceratopsian dinosaurs and giant marine lizards known as mosasaurs. At Chaco, remains of a Cretaceous side neck turtle (Testudines pelomedusidae), a soft shell turtle (Trionychid), an unidentified hadrosaur dinosaur, and an unidentified theropod dinoasur have been recovered from the upper Menefee Formation.
Plant fossils found in the Menefee include leaf impressions of palm and conifer as well as specimens closely resembling modern laurel, witchhazel and camellia, suggesting a warm, moist, subtropical environment. At Chaco, plant fossil specimens are predominantly conifer with occasional broad leaf angiosperms and palm leaf impressions.