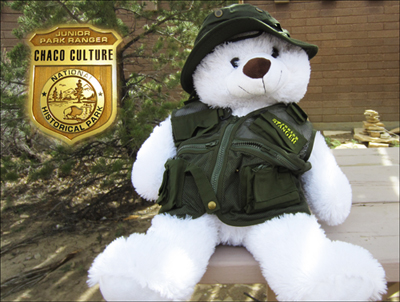 Become a Junior Ranger
Chaco Culture is a great park for kids to learn about the treasures of the past and why it is important to preserve them. Children of all ages can earn their own Junior Ranger Badge by exploring the ruins and answering questions in the Junior Ranger booklet. Booklets are provided free at the visitor center. Along the way kids will learn about ancestral Pueblo life and how we can preserve the past and make our own future better.
You can also become a World Heritage Junior Ranger!