Temporary Closures

Catoctin Mountain Park and Park Central Road are closed due to inclement weather.
Places To Go
Catoctin Mountain Park offers a variety of experiences. You may wish to start your visit at the park Visitor Center and ask our rangers about different hikes and camping options. Pick up a park map and discover some of Catoctin's many treasures.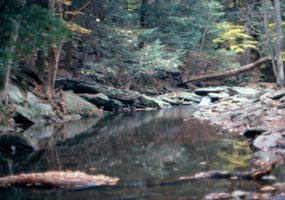 NPS Photo
Discover the scenic beauty of the park during all seasons. Catoctin Mountain Park has cultural treasures to explore too. The Whiskey Still, Sawmill, and the Charcoal and Iron industries are all featured along trails with wayside exhibit.


Did You Know?

There are 4 types of squirrels found in Catoctin Mountain Park. The largest is the Fox Squirrel, the most common the Grey Squirrel. The Red Squirrel is known for being very vocal and the Flying Squirrel really only glides.