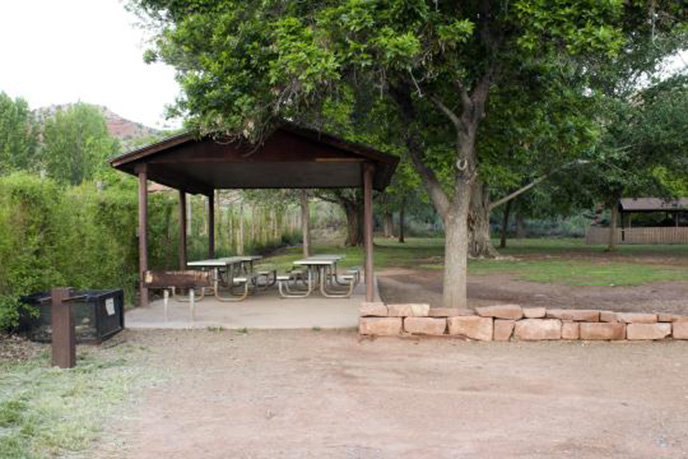 NPS

The Group Campsite is a secluded site located near the Fruita Campground. Beginning with the 2016 camping season, it may be reserved through www.recreation.gov. Information is now available on that website, but reservations may not be made for the 2016 camping season until February 1, 2016 at 8 a.m. MST. As with the formerly used lottery system, there may be multiple parties hoping for the same dates, and we anticipate dates will fill quickly. The sooner you make your reservations, the better your chances of getting your preferred dates.
As in the past, the Fruita Group Campsite will open April 1 and close October 20. It will be closed every Tuesday and Wednesday nights for maintenance.
Beginning with the 2016 camping season, there will be a rate increase. The per person rate will be $4.00, with a minimum nightly fee of $75.00. "This modest increase in fees will allow us to continue to protect, preserve and share the special places here at Capitol Reef for current visitors and future generations," said Capitol Reef Superintendent Leah McGinnis. "After carefully considering the impact of a fee increase on visitors and community members, we came to the conclusion that this is the right course of action to improve facilities and services important to visitors. We are thankful to the local community for providing comments and supporting this fee structure." Only the Fruita Group Campsite will be reserved through www.recreation.gov at this time.
Our regular campsites will remain first-come, first-served. Although we will no longer be making the advanced reservations for the group site, if you have any questions, please feel free to call the fee office at 435-425-4172.