Change in Harkers Island Visitor Center Hours

The Harkers Island Visitor Center is open Sunday through Saturday from 9:00 a.m. until 5:00 p.m.
Morehead City Harbor Dredged Material Management Plan

Cape Lookout National Seashore is a cooperating agency in the Morehead City Harbor Integrated Dredged Material Management Plan being developed by the U.S. Army Corp of Engineers. The full plan draft can be downloaded from the following link. More »
Windsurfing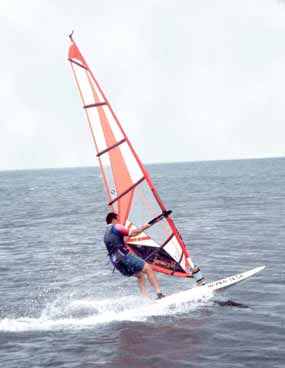 Many windsurfers use the area known as Shell Point on Harkers Island. This area is best used when the winds are out of the northeast and are blowing at least 10 mph. Booties should be worn to protect your feet from the broken shells which litter the bottom.
Did You Know?

In the early 1900s, development plans were proposed for Cape Lookout. The layout had more than 3000 lots and included a railroad connecting Beaufort to the Cape Lookout Coast Guard Station. Photo courtesy of Samuel Lee Willis.