ORV Plan Comment Period Extended

On May 23, 2014, the NPS released a Environmental Impact Statement for its Off-Road Vehicle Management Plan for a 60-day comment period, which was extended to September 4. The comment period will be extend an additional 15 days until September 19, 2014.
Windsurfing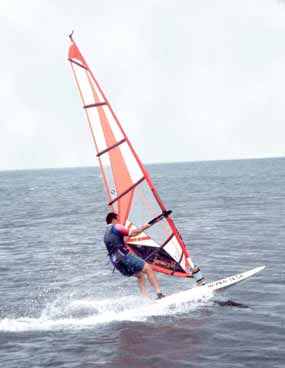 Many windsurfers use the area known as Shell Point on Harkers Island. This area is best used when the winds are out of the northeast and are blowing at least 10 mph. Booties should be worn to protect your feet from the broken shells which litter the bottom.
Did You Know?
Gaillardia, also called a blanket flower or firewheel, is a Midwestern plant that was brought into the area and still thrives on these windy, water starved islands. Cape Lookout National Seashore More...