Wildlife Closures
Shoreline closures to motor vehicles are seasonal or temporary with the exception of these permanent closure areas:
Shackleford Banks
Ramp 41a to Ramp 41b (lighthouse swim beach)
Power Squadron Spit west of the Jetty
Portsmouth Village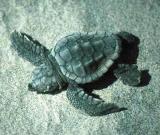 In general, the shoreline is open to pedestrians. Exceptions will be posted.
Boaters can expect interior bird closures, signed closed to all entry, at the inlets and points from April 1 to August 31. Boaters are encouraged to land within 0.25 miles of the inlets. This allows pedestrians to walk the inlet shoreline for access to the ocean shoreline.
Maps of North and South Core Banks which show exit ramps connecting the ocean beach and the back "road" are available on the Maps webpage.
The annual nesting reports can be found on the Wildlife Management webpage.
South Core Banks
The Coast Guard dock is closed due to hazardous conditions.
The road through Cape Lookout Village is closed. Watch for closure signs, this area will re-open when road conditions improve. The back road has been graded and improved to the point; access to the south beaches and the jetty is by the back road and then driving around.
All closures for wildlife nesting have been removed from South Core Banks until next season.
Middle Core Banks
Due to inlet locations, Middle Core Banks is closed to motor vehicles.
North Core Banks
All closures for wildlife nesting have been removed from North Core Banks until next season.
Information is correct as of November 18, 2014