ORV Plan Comment Period Extended

On May 23, 2014, the NPS released a Environmental Impact Statement for its Off-Road Vehicle Management Plan for a 60-day comment period, which was extended to September 4. The comment period will be extend an additional 15 days until September 19, 2014.
Waterfowl Weekend
This annual celebration of the heritage of Down East is held at the Core Sound Museum, located next door to Cape Lookout National Seashore's Harkers Island Visitor Center. Waterfowl Weekend brings together decoy carvers, boat builders, local artists, and nonprofit organizations to share the history and culture (and food) of the Core Sound Community.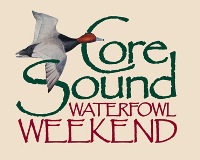 The 2013 Waterfowl Weekend will take place Saturday and Sunday, December 7-8, with a preview dinner and live auction on Friday.
Friday, December 6
6:30 PM -- Preview Party and Live Auction. Tickets may be purchased by calling 252-728-1500 ext. 21

Saturday, December 7
9:00 AM to 5:00 PM -- Exhibits open
5:00 PM -- Live Auction

Sunday, December 8
8:00 AM -- Church Service
10:00 AM to 4:00 PM -- Exhibits open
Find more information on the Core Sound Museum website or by calling 252-728-1500 ext. 26.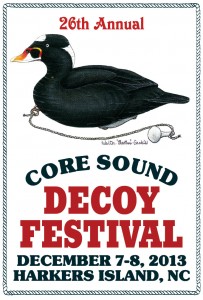 The Decoy Festival
Waterfowl Weekend is an extension of the Core Sound Decoy Festival, which has been a local tradition since 1988.
The Decoy Festival is held at the Harkers Island Elementary School. The festival hosts exhibits, retriever demonstrations, and carving competitions. FREE shuttles carry visitors between the Decoy Festival and the Waterfowl Weekend event.
Find more information on the Decoy Festival on the Core Sound Decoy Carvers Guild website.
Did You Know?
"Cool houses" made use of the sea breezes to keep perishable foods—like eggs and milk—cool so they would stay fresh longer. Cape Lookout National Seashore