Beach Activities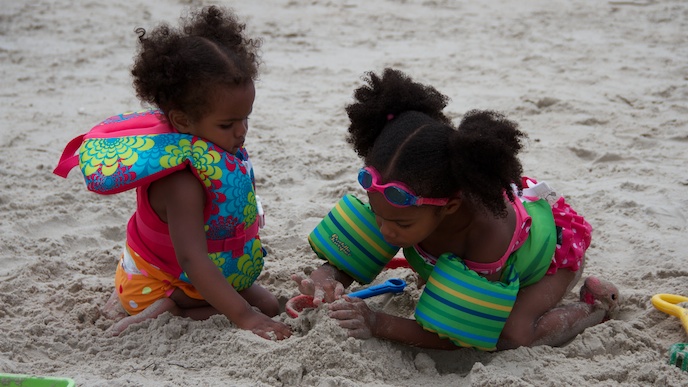 NPS
Spending time on the sandy beaches of Cape Hatteras National Seashore is a memorable experience, no matter your activity level. You can enjoy walking along the nearly 70 miles of beach, sitting around the crackle and warmth of a beach fire in the evening, flying kites in the warm summer breezes, picnicking with your favorite food, searching for shells washed ashore, sculpting sand into works of art, or just relaxing on the warm, golden sand.
Beach Fires
Fires on the beach are a memorable experience. Want to enjoy the crackle of wood burning and the dancing of the firelight? Follow these simple steps:
Download and print the FREE Beach Fire Permit.
Read the entire permit.
Sign and date the permit.
Keep the permit with you.
If you have trouble downloading or printing the
Beach Fire Permit
you can get a permit in person by visiting any park visitor center, ORV permit office, or campground.
Things to know about beach fires:
Beach fires are allowed all throughout the park from November 16 to April 30.
From May 1 to November 15, to protect nesting sea turtles, beach fires are allowed only on the ocean beaches at Coquina Beach, Ocracoke Day Use area, and the villages of Rodanthe, Waves, Salvo, Avon, Buxton, Frisco and Hatteras.
Fires are allowed from 6 am to 10 pm.
Fires no greater than 3 feet in diameter may be ignited and maintained seaward of the ocean dune, below the high tide mark, and at least 50 feet from any vegetation.
The Beach Fire Permit is valid only when a responsible adult (18 years of age or older) is present.
Fires cannot be left unattended and must be completely extinguished (cold to the touch) before leaving the area.
Follow the Leave No Trace ethic and clean the area of all trash before leaving the beach.
Beach Walking
With over 70 miles of Atlantic Ocean coast, you can stretch your legs, let your mind wander, and find your own place to enjoy the sand and waves. There are access ramps, boardwalks, and parking lots throughout the park that make it easy to find your special place to stroll. Be aware that off-road vehicles are permitted in certain sections of beach and some areas are temporarily closed to protect threatened and endangered species.
Kite Flying
What better place to fly a kite than on the beaches near where the Wright brothers successfully flew the first airplane? Remember to be courtesy to other beach-goers and only fly your kites downwind of others.
Picnicking
While soaking in sunlight on the beach, why not also partake in some nourishment? Needing a break from the Sun? Head over to the Buxton Woods Picnic Area and enjoy your picnic in the shade of the maritime forest. From this picnic location you get views of the forest and Cape Hatteras Lighthouse. Up in the Salvo Day Use Area? Picnic tables are available here to spread out a family meal while enjoying views of the Pamlico Sound.
Remember, do not feed any wildlife and properly dispose of all your trash.
Relaxing
The beaches of Cape Hatteras are wonderful places to relax by sunbathing, sitting under the shade of an umbrella, reading a good book, watching the waves and wildlife, or practicing yoga. Be sure to use sunscreen as directed to help protect yourself from sun burns.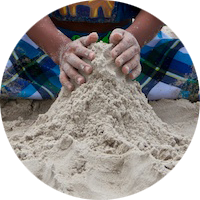 NPS
Sand Art
Waves and wind constantly sculpt the plentiful sands of Cape Hatteras into ephemeral works of art. Show off your artistry and sculpt your own work of art out of sand.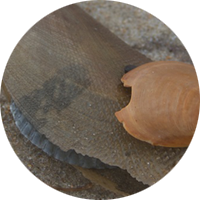 NPS
Shelling
The seashore is an excellent place to explore for shells. A handbook, available from
our partner's online bookstore
, can be very helpful when less common shells are found. Please do not take shells with the animals in them; take only empty shells.