Parks as Classrooms
Bring Cape Hatteras to your students. Review our lesson plans and curricula.
LESSON PLAN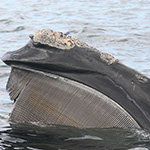 Teeth or No Teeth? How to Eat like a Whale
Learn More
Visiting the national seashore is a great way to bring your lessons to life! Learn more about the hands-on, interactive ranger programs available for your class and get planning information for your trip.
RANGER LED PROGRAM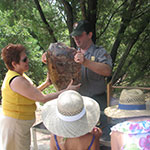 Sea Turtles Program
Learn More