Native American Arts Fest Dancers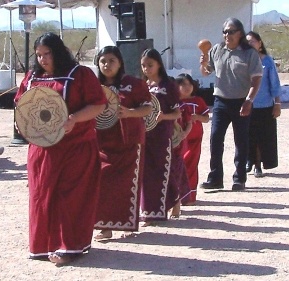 NPS
Saturday Morning Opening at 10 am
River People Basket Dancers
The River People Basket Dancers are from Blackwater, Arizona in the Gila River Indian Community. The group has performed traditional Akimel O'odham dances since 1984. Barnaby Lewis is the main singer for the group. We are honored that for the fifth year the River People Basket Dancers will welcome visitors to the American Indian Music Fest at Casa Grande Ruins National Monument, the home of their ancestors.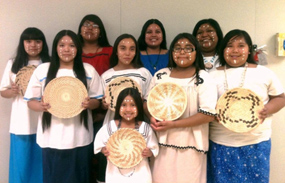 Sunday Morning Opening at 10 am
Hashan-Kehk Traditional Dancers
The Hashan-kehk Traditional Dancers & Singers have been together for over ten years and travel extensively through the Gila River area and Arizona. The dancers and singers are from the Gila River Indian Reservation. Each dance and song is a blessing to everyone who hears the songs and sees the dances. The Hashan-Kehk Traditional Dancers and Singers are honored to be a part of the American Indian Music Fest 2013 and ask that each and everyone take the blessings of the songs and dances with them and within their hearts.
Did You Know?

Farmers have grown crops in the Salt and Gila River valleys for over 2000 years. The ancestral Sonoran Desert people grew corn, squash, beans, and cotton by creating a flood irrigation system with over 1000 miles of canals. More...