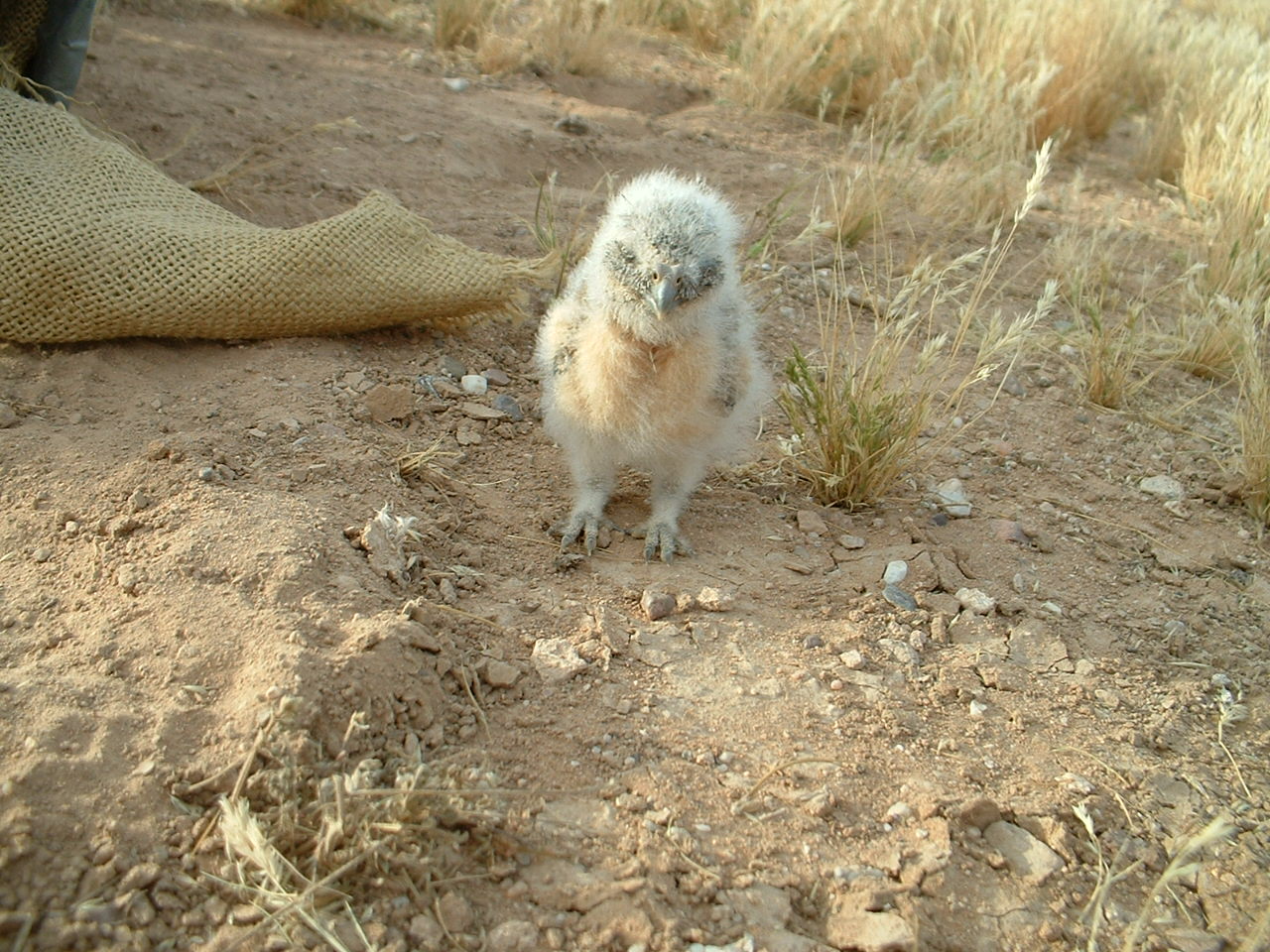 Michelle Rogne
Western burrowing owls (Athene cunicularia hypugea) live in open grassland and desert areas in the Western US, Canada, and Mexico. They are unique among birds in that they nest underground in existing ground squirrel, coyote, and badger burrows. Burrowing owls are also commonly associated with humans and will frequently nest in burrows along irrigation ditches, canals, and even in people's yards. Unlike other owls, they are typically visible during daylight hours and are easily spotted as they spend much of their time standing or perching near their nest burrow.
Their breeding season begins mid-March and extends to late August, when some adults and juveniles disperse from their nest burrow. Some owls will stay in the area year round while others migrate further south for the winter. Burrowing owls typically lay a clutch of 7-10 eggs and fledge an average of 3-4 juveniles per nest. Their diet consists of a variety of insects, frogs, lizards, snakes, birds, and small mammals.
Burrowing owls have suffered population declines and range contraction in North America. Burrowing owls are federally endangered in Canada and are listed as a Species of National Conservation Concern in the U.S. Burrowing owls are state endangered in Minnesota and Iowa, and populations have declined in states across the Western U.S.