Welcome to our Park Fun pages - Have fun and learn about Casa Grande Ruins!
Use the Fun Facts to learn about the park on-line.
Use the Scouting Programs to learn about programs for Boy and Girl Scouts.
Watch for more programs and ways to enjoy your park as they are added!!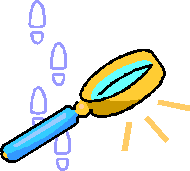 See how much you know by viewing the Fun Facts
Let's go exploring! The Fun Facts pages will help you learn about the Casa Grande, how and why we protect it, and the prehistoric Hohokam culture.
Earn Scouting Awards
If you are currently a Boy Scout or a Girl Scout you can visit Casa Grande Ruins as part of your requirements for earning awards in scouting. Visit our Scouting Programs page to see what you might be interested in and what you might have your scout group come to achieve.