Welcome to the Casa Grande Ruins For Kids pages
The National Monument is an interesting place for more than stuffy old adults!
There are programs of interest to teens, and often work opportunities as well. Check out the Teen Pages.
There are special programs for scouts and other groups. Information about these begins on the Scouting Programs pages.
There is a Junior Ranger program for earning a free patch when you come to the park. Find the details on the Junior Ranger Pages.
And for everyone, including the stuffy old adults who may be a kid at heart, here are some fun activities you can do now: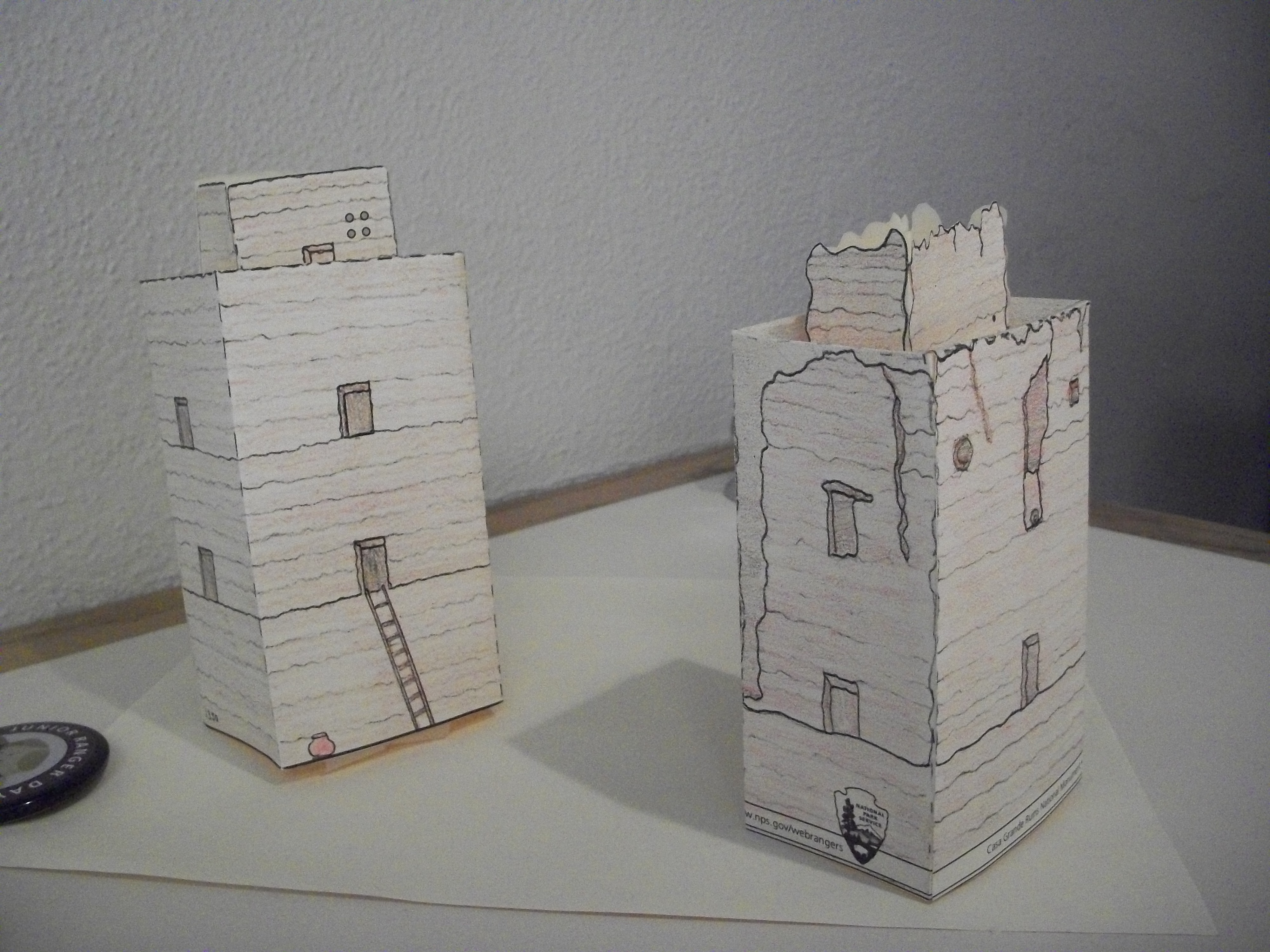 NPS
Create your own Great House Model
Build a pair of paper models of the Casa Grande to see what the years have done to the Great House. Print the (PDF) pages, color the pictures, cut along the solid edge lines, and fold on the dashed lines to make your models.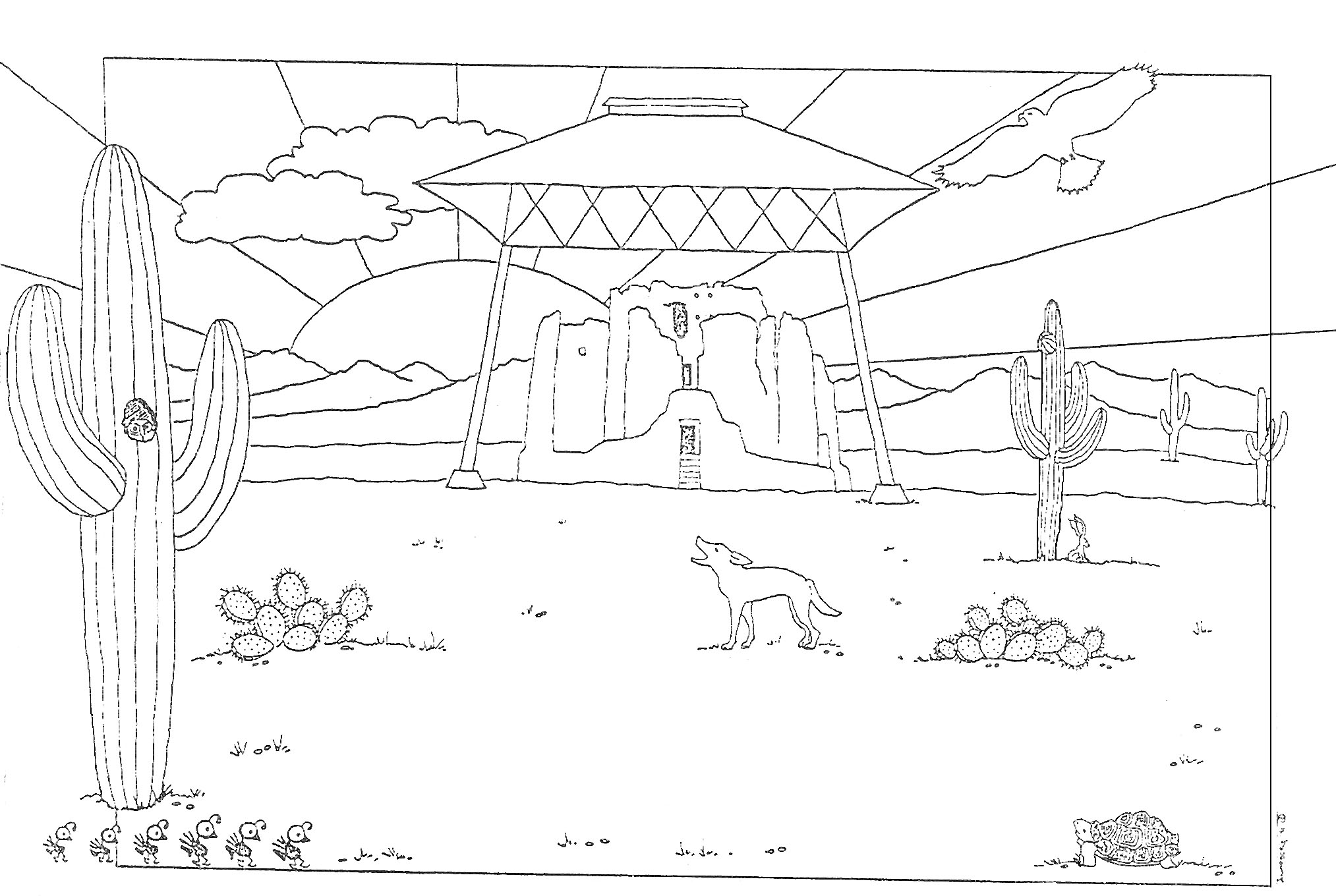 NPS
Do you like coloring pages?
Color a picture of the Casa Grande Ruins (PDF). See which surrounding plants and animals you recognize. How many animals can you find in the picture? What is special about the tall cacti? What color would you pick for the sheltering roof that protects the remains of the Casa Grande?
What about word puzzles?
How well do you know the story of the Casa Grande Ruins? You can test your knowledge of the Sonoran Desert people using word searches (PDF). Or figure out who was who in Casa Grande history by solving a crossword puzzle (PDF).
Needs some help or want to check your answers? Crossword answers here and keep searching those squares for word searches.