Visitor Center Scheduled to be Closed Until Mid to Late July

The Visitor Center is undergoing a Seismic Retrofit. Visitors will still be able to access the Auditorium, Ballast View and the East Patio. These dates are subject to change. Please call 619 557-5450 for updated information
Memorial Services
DOWNLOAD AN APPLICATION
To hold a memorial service or scatter ashes of a loved one at the Coastal View area of Cabrillo National Monument, download an application here.
FOR MORE INFORMATION
To learn more about memorial services, please contact:
Neil_Heller

@nps.gov
(619) 523-4577

Marty_Lane@nps.gov

(619) 523-4568

Ralph_Jones@nps.gov

(619) 523-4563

Did You Know?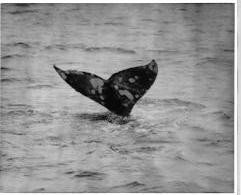 Did you know that Pacific Gray Whales make one of the longest migrations of all mammals? They travel approximately 12,000 miles from the Arctic to Baja California and back again, and can be seen on their southward migration from Cabrillo National Monument.