Visitor Center Scheduled to be Closed Until August 8

The Visitor Center is undergoing a Seismic Retrofit. Visitors will still be able to access the Auditorium, Ballast View and the East Patio. These dates are subject to change. Please call 619 557-5450 for updated information
Your Dollars At Work
Your Dollars Make a Big Difference
Did you know that when you come to Cabrillo National Monument, 80% of your entrance fee stays right here to fund projects to improve visitor use and enjoyment, education, safety, and preservation of the park?
We've done a lot with your entrance fees - take a look at some recent and upcoming projects that show your dollars at work.


Did You Know?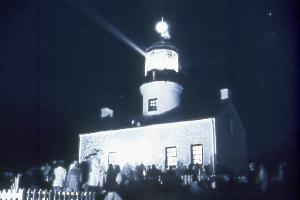 Did you know that the light from the Old Point Loma Lighthouse at Cabrillo National Monument could be seen by mariners 39 miles out to sea?