Military History Building Closed until March 10, 2014

The Military History Building is undergoing a Seismic Retrofit (Earthquake Safety) and will be closed through 3/10/14. We apologize for this inconvenience.
Interior of Lighthouse Will Be Closed for Seismic Retrofit

The Lighthouse is undergoing a Seismic retrofit (earthquake safety). It is still open to the public, while the basement is worked on. The interior of the lighthouse will be closed once the basement is completed. Please call (619) 557-5450 for info.
Our Partners
The Cabrillo National Monument Foundation (CNMF) is a private nonprofit organization which provides support for special projects at Cabrillo National Monument. CNMF has helped the National Park Service with numerous educational and scientific activities at Cabrillo National Monument. The Foundation has published several award winning books on historic and scientific topics relating to the Monument. Revenue for these projects comes through donations, memberships and sales of publications and other educational items. Click here to learn more about Cabrillo National Monument Foundation.


Did You Know?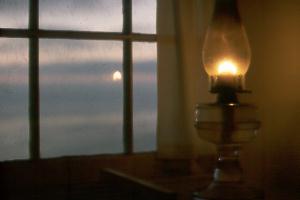 Did you know that, back in the mid- to late-1800s, children of lightkeepers at the Old Point Loma Lighthouse at Cabrillo National Monument had to row a boat from Point Loma to Old Town San Diego to get to school?