Give Us A Hand

Budget constraints and fewer staff have changed our operations. Be prepared for your visit. More »
Available Services

All campgrounds are open except Erbie Campground in the Upper District. Trash receptacles have been removed from many areas throughout the park; please be prepared to carry out your own trash and recycling. View link for more information. More »
Pets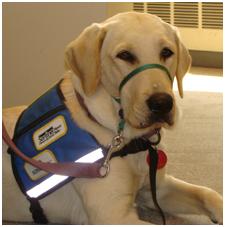 NPS Photo
Pets are allowed in the park, but must be under physical control at all times. Documented Service animals are an exception to most pet restrictions and are allowed on trails and in public buildings. Service animals must be kept under physical restraint at all times.
* Pets are not allowed in any government buildings, caves or on most park trails.
* Pets are not allowed within designated wilderness areas with the exception of the Ponca Wilderness gravel bars.
* Leashed pets are permitted on gravel bars up to 25' from the water's edge.
* Pets may not be left unattended. Unfamiliar sights, sounds, and smells can disturb even the calmest, friendliest, and best-trained dog, causing them to behave unpredictably or bark excessively.
* Pet excrement must be collected by pet owners, and disposed of in trash receptacles.
Two trails within the park have been opened to pets on a trial basis: Mill Creek Trail in the Upper District near Pruitt, and the Forest Pit Trail in the Lower District at Buffalo Point. Maps of each trail are available at the respective Visitor Contact Stations.
Did You Know?

Did you know that Buffalo National River has housekeeping cabins that were constructed in the late 1930s by the Civilian Conservation Corps? These rustic cabins are available for lodging at Buffalo Point.