Thing to Do
Hike Tyler Bend Trails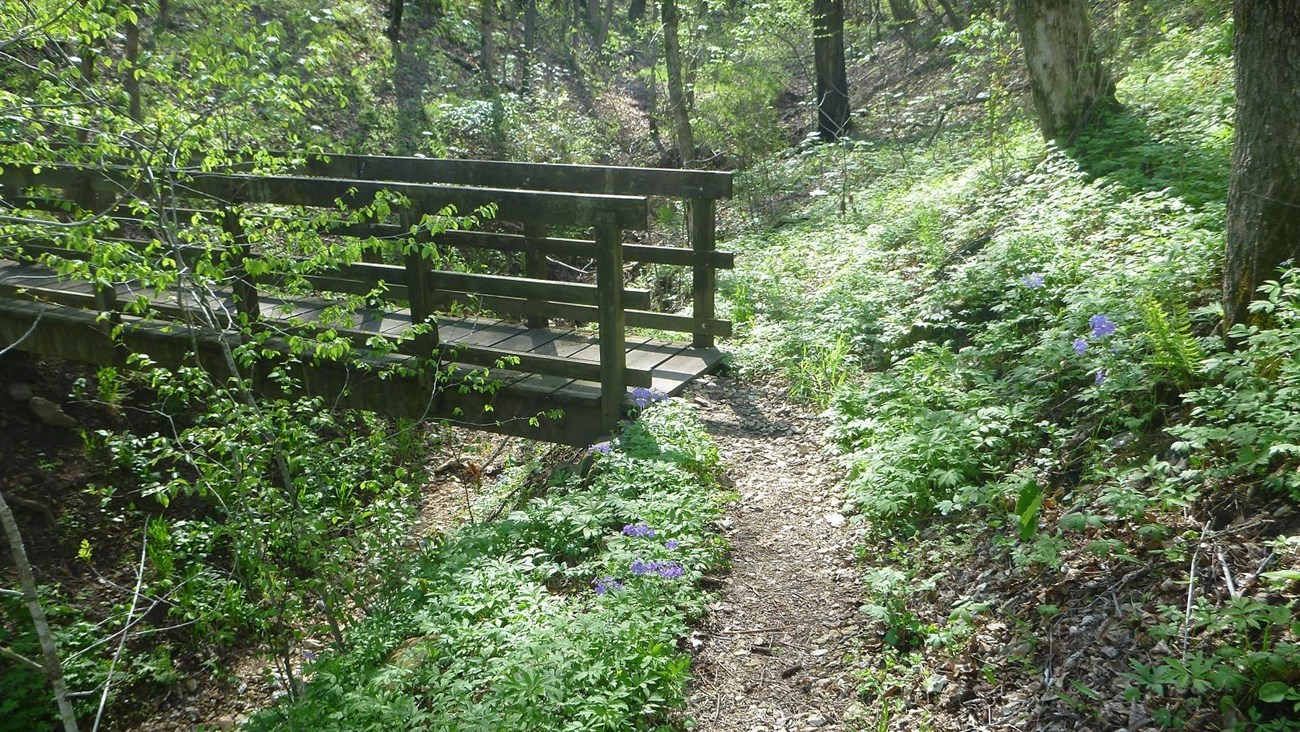 The Riverview, Spring Hollow, Buck Ridge, and Rock Wall Trails can be accessed from the Tyler Bend Visitor Center and Campground area. Leashed dogs are allowed on all of these except the Riverview Trail. These trails form a network of trails that connect to the Buffalo River Trail. Hikers can plan loops of varying lengths to suit their time and ability. Two highlights on this trail system include the Sod Collier Homestead and the view of the confluence of Calf Creek and the Buffalo River from the Riverview Trail.
Trails total about 4.5 miles but can vary depending upon which trail connections are hiked.
Generallly easy to moderate trails. Elevation change is 250-300 feet.
Pets are welcome at Buffalo National River, but there are many restrictions for the safety of the park resources, wildlife, and other visitors. Documented service animals are an exception to most pet restrictions and are allowed on trails and in public buildings. Service animals must be kept under physical restraint at all times. Pet excrement must be collected by pet owners and disposed of in trash receptacles.
Entrance fees may apply, see Fees & Passes information.
Hiking is more popular in the fall, winter and early spring before the ticks become prolific.
The climate of the Buffalo River basin is characterized by long, hot summers and relatively short, mild winters. Temperature records in the area have a low of -130 F to a high of 1070 F. Rainfall averages 46 inches annually. The greatest amounts of precipitation occur in winter and spring, with average winter snowfall of 12 inches. Dryer months are July through October. Both moderately intense local storms and storms with heavier rainfall can last several days. Larger storms are more likely to occur in spring; however, they can occur any time during the year.
Tyler Bend trails are day-use only. No backcountry camping is permitted.
Accessibility Information
The trail to Collier Homestead is flat and wide. Wheelchairs and strollers can be used. Trails are not ADA compliant.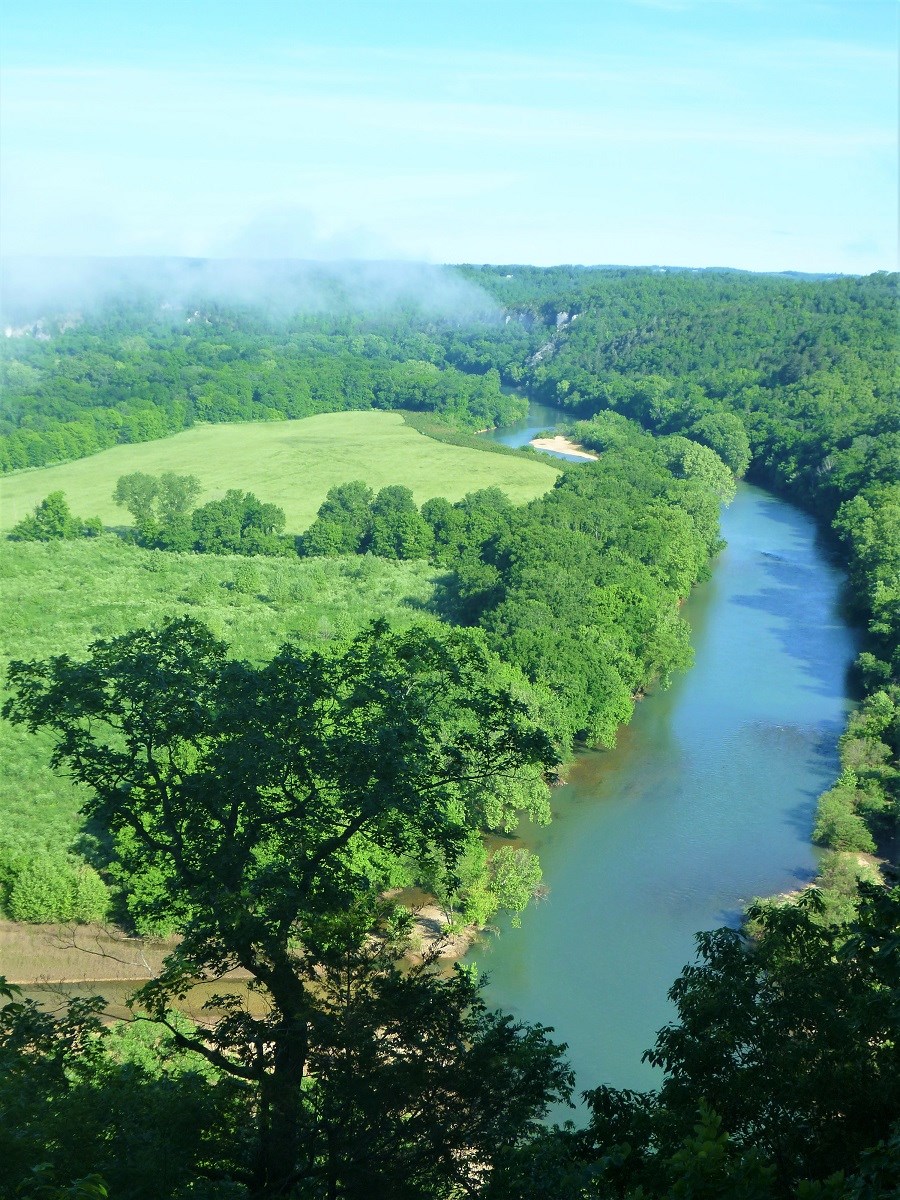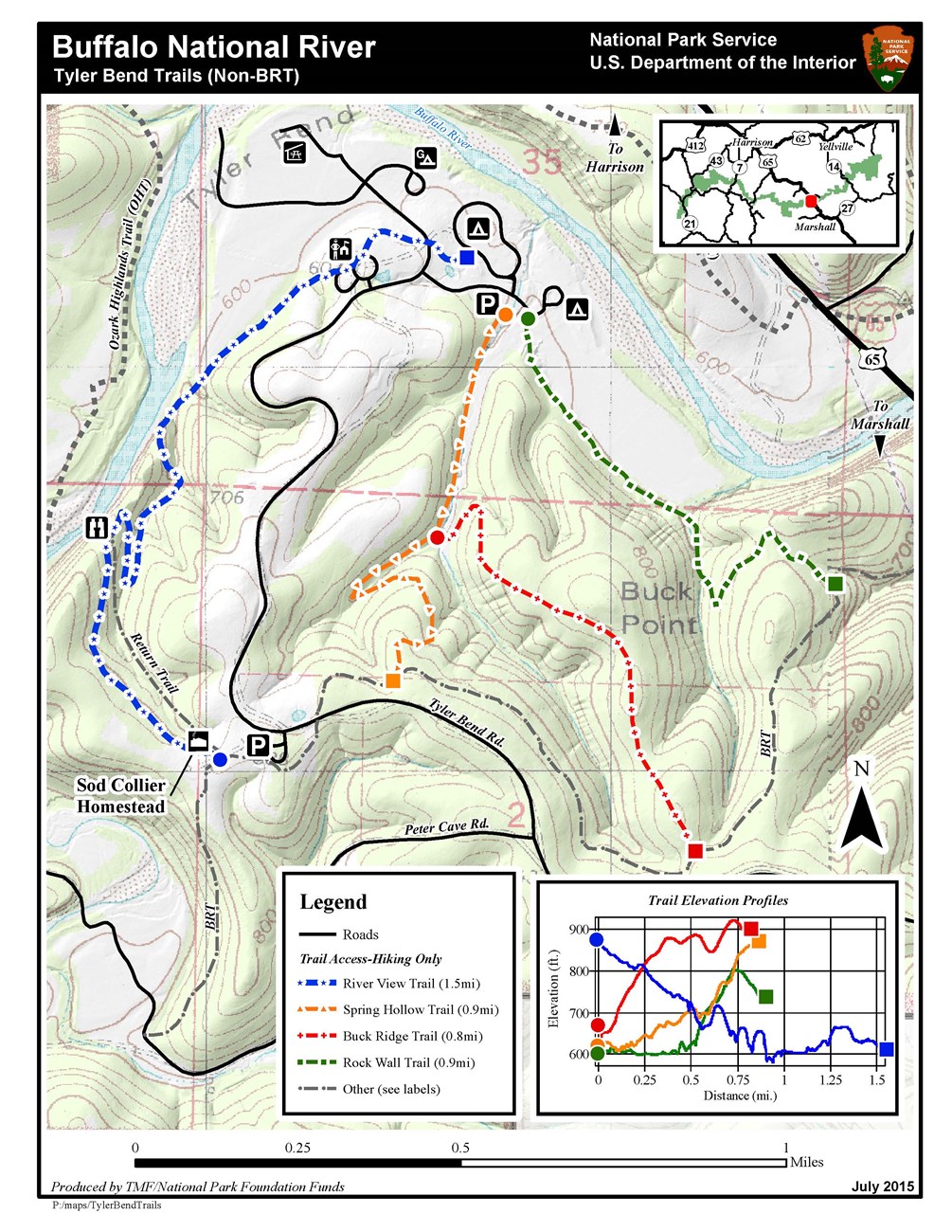 Last updated: November 12, 2020